Bolo Borracho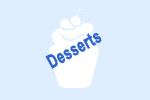 Tipsy Rum Cake
read more
Ingredients
1-pound margarine
1-pound flour
1-pound sugar
9 eggs
1-tablespoon baking powder
1-teaspoon almond essence
1/4 cup white rum
Whipped cream
3-cups milk
3 packs of pudding vanilla
Sprinklers
Cherry maraschino
Directions
Prepare the pudding using the 3 cups of milk and leave it to rest. Mix the margarine and sugar very good, then add the eggs and stir. Use the mixer to mix it well; little by little add the flour to the mix while still stirring. Next, add the baking powder and almond essence to the mix and blend it well. Butter and line bottom of two 9" round pans. Pour batter into pans and bake at 375 degrees F for more or less 1 hour. When the cake is ready remove it from the oven and let it cool down.
Filling:
Cut the 2 cakes in half slices so that you have four round slices. Put one slice on a round form and sprinkle rum on the cake until moist then add the part of the pudding as filling and sprinkle with the sprinkles candy on top. Cover it with another slice and repeat with the rum, filling and sprinkles. Repeat the procedure till the last layer.
Decorating:
Cover the cake with Whip cream and decorate it with sprinkles and maraschino cherries.
WARNING: Do not decorate with candles. Highly flammable.