Shopping Guide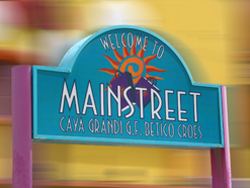 The Aruba Shopping Guide provides information about shops, stores and outlets for a wide variety of merchandise that is attractively displayed in Oranjestad's downtown area and other popular shopping areas in Aruba.

Many stores are located on Caya G.F. (Betico) Croes or in nearby streets. Others can be found in the Renaissance Mall, Renaissance Market Place, the Royal Plaza, Port of Call Market Place, Aventura Mall, the Holland Aruba Mall, the Sun Plaza and the Atrium Mall.

Visitors will find the selection of jewelry, table linens, perfumes, leather goods, designer fashions, electronics, cameras, locally made handicrafts, souvenirs, Cuban Cigars, Dutch Delft, Dutch Cheeses, liquor and many more superior and favorably priced goods.

Many stores are open throughout the day between the hours of 9:00 a.m. - 1:00 p.m. and 2:00 p.m. - 6:00 p.m. Some remain open between 12:00 noon and 2:00 p.m.

For those who prefer to stay close to their hotel, there are store branches in the shopping arcades. Some stores located in Caya G.F. (Betico) Croes have boutiques, perfume shops, jewelers and bookstores at various hotels' shopping arcades. Hotel store hours vary. The Alahambra Shopping Bazaar located in the vicinity of the low-rise hotels is open from 5:00 p.m. until midnight.