Shopping Guide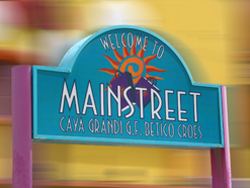 Discover information about shops, stores and outlets in Oranjestad's downtown area and other popular shopping areas in Aruba.

Many stores are located on Caya G.F. (Betico) Croes or in nearby streets. Others can be found in the Renaissance Mall, Renaissance MarketPlace, the Royal Plaza, Port of Call Market Place, Aventura Mall, the Holland Aruba Mall, the Sun Plaza and the Atrium Mall.

Visitors will find the selection of jewelry, table linens, perfumes, leather goods, designer fashions, electronics, cameras, locally made handicrafts, souvenirs, Cuban Cigars, Dutch licorice, Dutch Cheeses, liquor and much more!

Many stores are open throughout the day between the hours of 9:00 am - 6:00 pm. It is important to note that during the holidays store hours are likely to change and close on certain days!

For those who prefer to stay close to their hotel, there are plenty of stores in the area. Such as resort gift shops, Paseo Herencia Mall, Palm Beach Plaza Mall and South Beach Centre!