Boy Ecury, National Hero Of World War II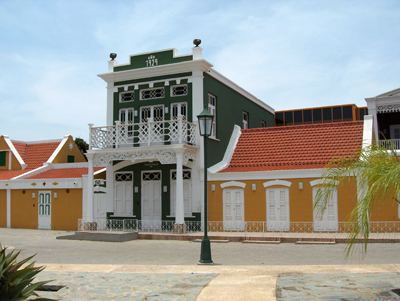 Segundo Jorge Adelberto Ecury, better known as Boy, was born in Oranjestad, Aruba on April 23, 1922. He was an Aruban-Dutch resistance fighter in the Netherlands during the Second World War.
Youth and education
Ecury, was born the seventh of thirteen children from a Catholic family as the son of a wealthy businessman Dundun Ecury. He went from high school here to the Netherlands in 1937, where he graduated in trade education at the St. Louis Institute in Oudenbosch.
Resistance Activities
Being confronted early with violence, misery, domination and discrimination it led him on to be active in the resistance at the beginning of the war. Initially with his best friend, Luis de Lannoy, a fellow student from Curaçao and later Delfincio Navarro joined them. Luis was a part of a student resistance group, and was the one to introduce Boy into the fight for freedom. They communicated through letters written in Papiamento planning out several acts of sabotage.
In 1942 Tilburg started to be unsafe for someone as dark-skinned as Boy, and hiding was the only option. Boy had traveled to different addresses for instance to Oisterwijk, Delft and Rotterdam and joined a resistance group in Oisterwijk. He kept contact with Luis by sending letters whenever he was able. Along with his fellow rebels, Boy continued to sabotage the Axis army in any way they could. They would rip up railroad tracks, and make bombs to blow up the German vehicles and equipment. The men of the resistance council would also aid and protect any allied pilots and soldiers they encountered, along with victims of the Nazi's.
Hiding and prison raid
Boy received news in early in 1944 that his old friend Luis had been betrayed and arrested in Utrecht. Boy made an effort to get them out of jail and free him from the tortures and endless interrogation. He failed, but at least managed avoiding getting himself captured. Luis was able to escape later in September of that year.
After Boy returned to Oisterwijk, it was clear that his dark skin was drawing too much attention, so he returned to Tilburg in October of 1944 as the allied army approached. Later that month the allied forces fought their way into Oisterwijk regaining control of the city. Boy could have joined his friends in liberation, but decided he would rather stay in the occupied territories to aid the struggle for freedom.
Arrest and execution
On Sunday, November 5, 1944, after visiting the H. Elizabeth Parochie in Rotterdam, Boy Ecury got arrested and sent to Scheveningen prison. He was betrayed by a friend, Kees Bitter. The guards questioned and tortured him, but Boy remained silent in loyalty to the group. Because of his refusal to cooperate, Ecury was shot on November 6, 1944 at Waalsdorp a field next to the prison. In 1947 his remains was reburied with military honors in Aruba.
Legacy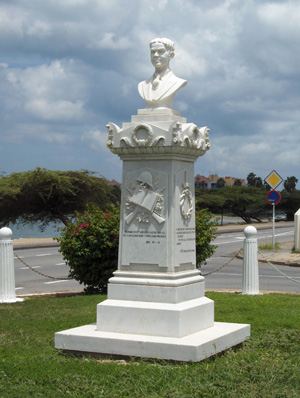 In November 1949 a statue was raised in Boy's honor, along with a permanent exhibit about his life in the new nearby war museum. The Dutch government also awarded Boy with a Resistance Commemorative Cross in 1984 for the way he aided the war effort.
In 2003, the director Frans Weisz with the help of Ted Schouten, one of Boy's nephews, made a film about the life of Ecury.