For the past 16 years Aruba has welcomed and embraced Soul Beach Music Festival with open arms, a week-long festival filled with heart and soul that takes place during Memorial Day Weekend.
Each year SBMF goers are drawn to the island to "…soak up the endless entertainment, constant sunshine and multicultural festivities that Aruba has to offer" – Ronella Tjin Asjoe-Croes, CEO of Aruba Tourism Authority.
The festival was voted one of the "Top Five Caribbean Celebrations by USA Today" and the #1 "Caribbean Summer Festival" by Jetsetter Magazine.
This year marked the 18th Annual Soul Beach Music Festival and we were NOT going to miss it!
Each year the artist lineup only gets more and more impressive, getting bigger and bigger every time, leaving us thinking how can they top last year? Well – they did. Two words: Alicia Keys.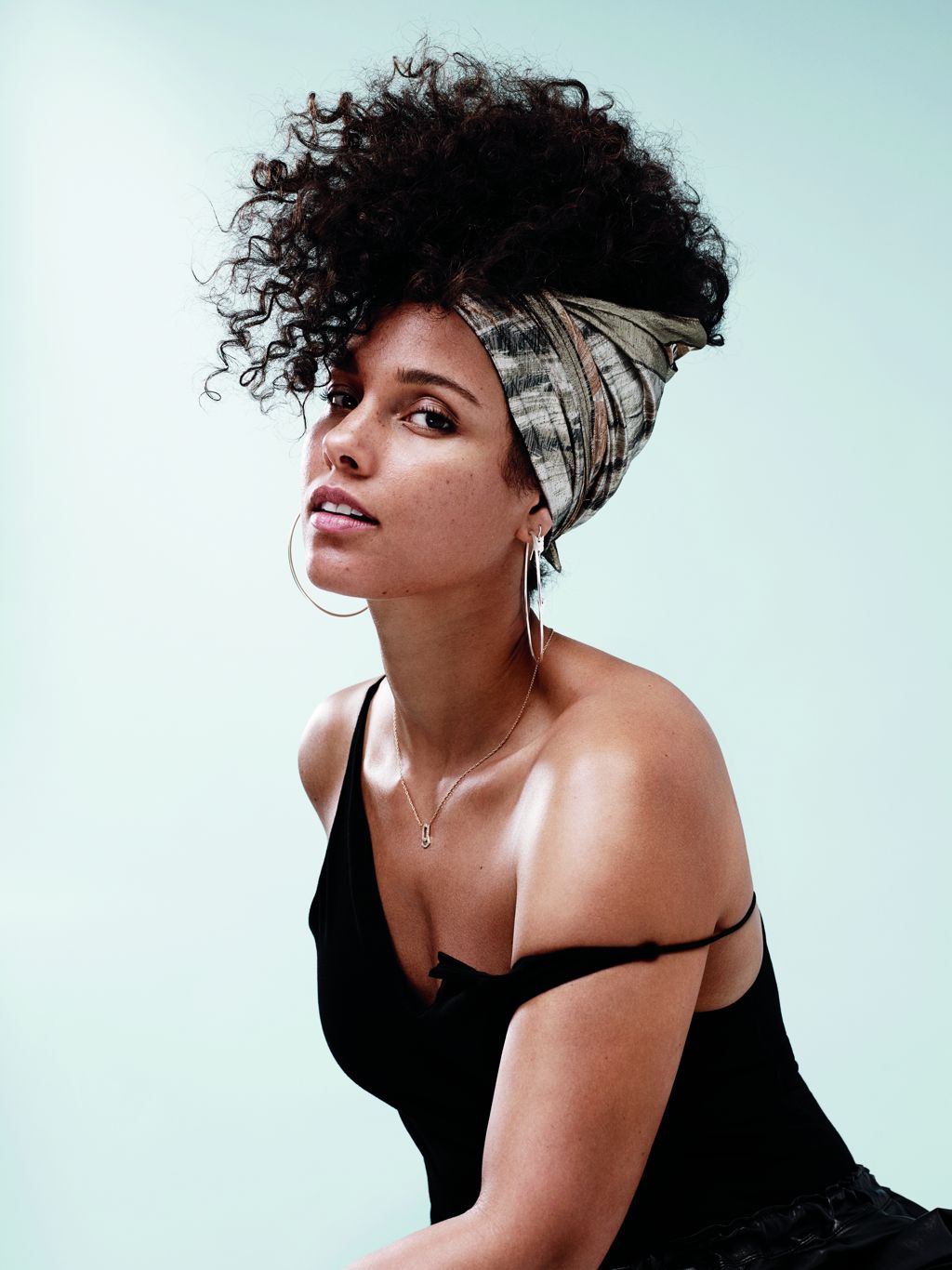 Yes, the ever so talented and beautiful (inside and out!) Alicia Keys graced Aruba with her presence this past weekend! And as if she wasn't enough, the festival included a handful of some of the hottest internationally renowned performing artists in comedy and music – check out our 2018 SBMF experience for all of the performers and fun festival details!
The festival started off on Wednesday, May 23rd with a welcome celebration at Sand Bar and came to a close on Tuesday, May 29th with a final Soul Beach Day Party held at Moomba Beach.
Yes, you've counted that right, that's SEVEN days of fun, sun and music!
2018 Soul Beach Music Festival Experience
Laughs
Music is not the only attraction of the festival, each year comedy is also a big part of the SBMF experience!
The stage for the smile-inducing affair was located by Renaissance Marketplace.
This year's comedy concert took place on Friday, May 25th and was hosted by Rudy Rush. The ever so funny and talented Marlon Wayans himself was the headliner for the night! You may know him best from the comedy, "White Chicks" or perhaps from where his fame all began, the hit TV series, "The Wayans Bros". Comedians Sydney Castillo and Buddy Lewis were also present and making sure the crowd was entertained non-stop!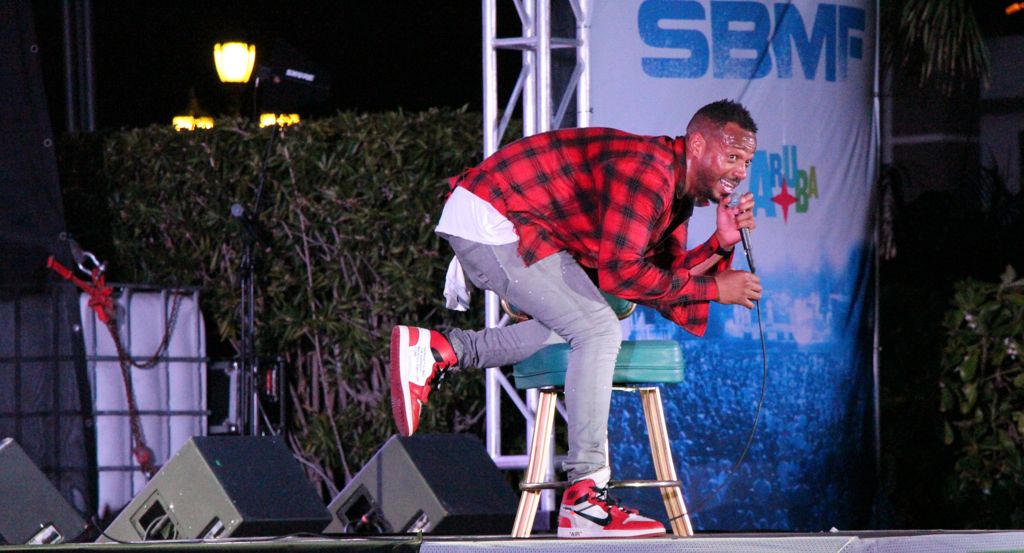 It was truly an evening of never ending laughs and definitely set the mood for the rest of the festival.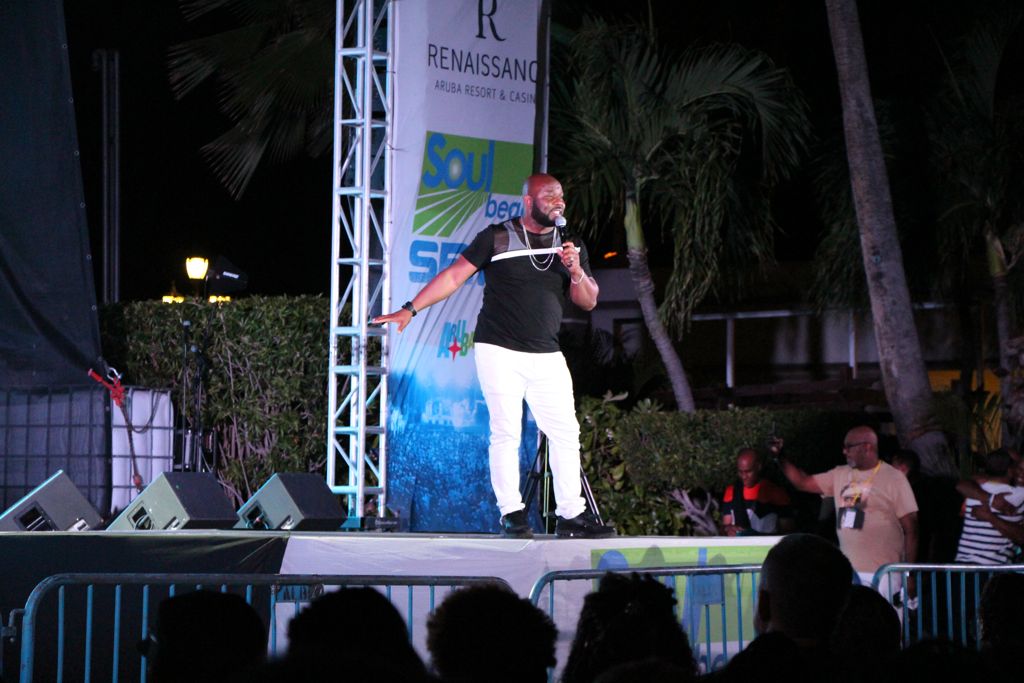 The show was followed by the Official Soul Beach Nightclub Party at the Renaissance Convention Center featuring DJ Jazzy Jeff and DJ Diablo.
Music
Each year SBMF has not one but TWO nights of musical entertainment for you to enjoy!
Saturday, May 26th was the main event, 15-time Grammy Award-winning singer/songwriter/producer/actress, Alicia Keys! Alicia had the ENTIRE arena singing along as she performed her famous and timeless classics such as, "Falling", "You Don't Know My Name" and "If I Ain't Got You". Of course she could not leave out everyone's favorite hit, "New York"! She also shared some of her more recent music, such as her latest hit, "In Common".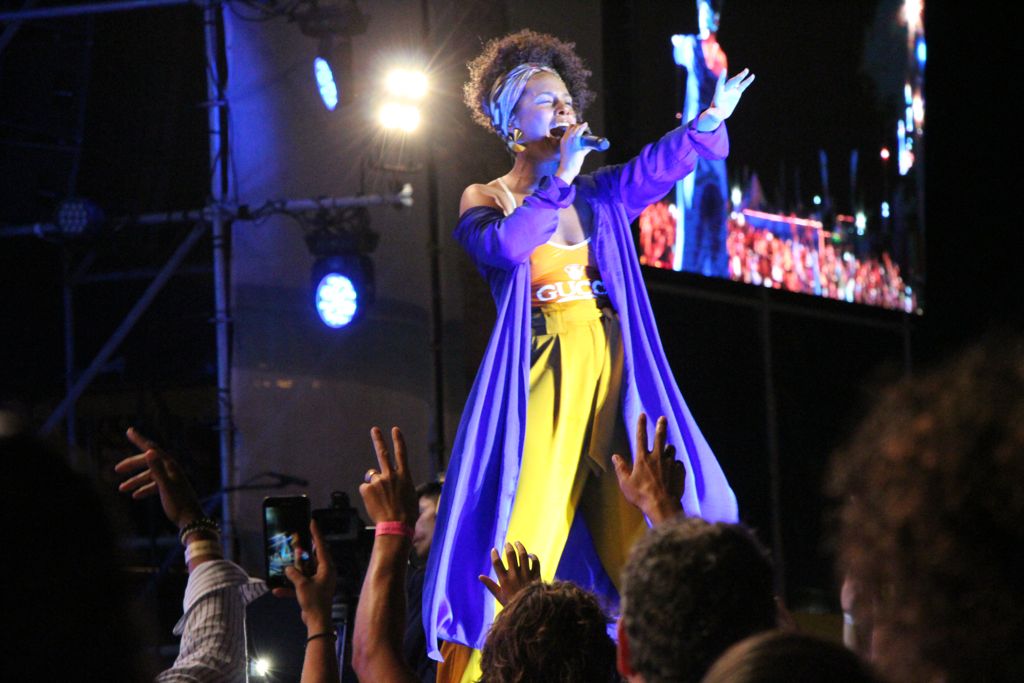 Her performance flowed perfectly throughout the evening, from song to song, from behind the piano to dancing and engaging with the audience she brought real passion and love to the stage, leaving the entire audience in awe.
I don't think there was one person in that audience that didn't feel instantaneous chills – her voice, vibes and performance was honestly magical!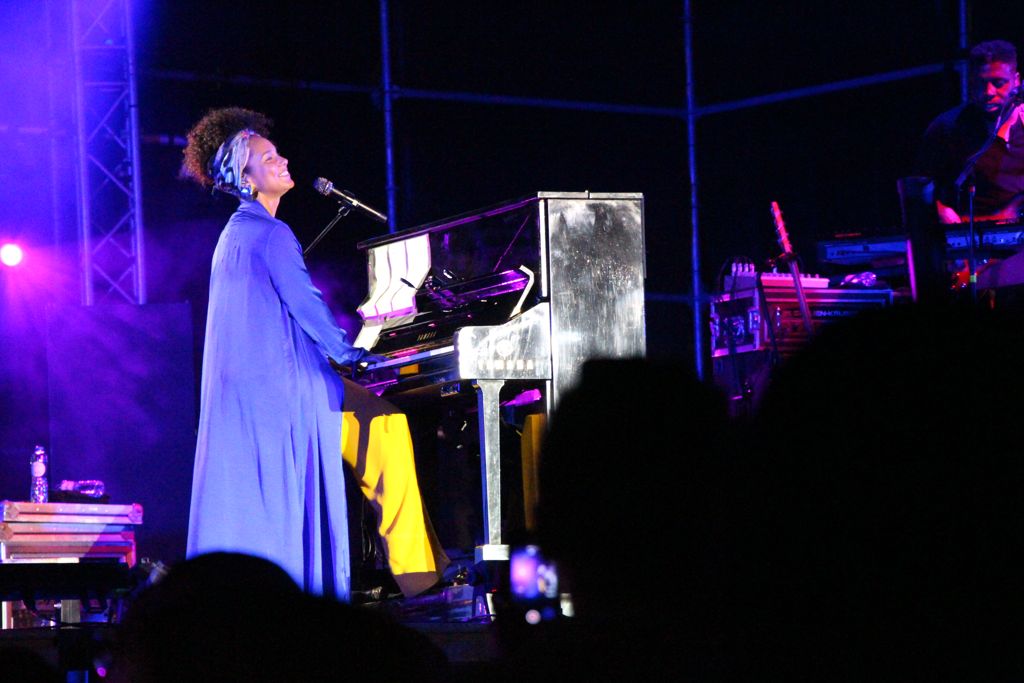 Also performing that night was Guy, one of the most influential R&B groups to hit the charts. R&B lovers were in heaven listening to their set! This trio changed the game with hits such as, "I Like", "Let's Chill" and "Piece of my Love".
Sunday, May 27th 3-time Grammy Award-winning singer/songwriter/producer/actor, Maxwell brought some serious heat to the stage and took over the show with his mesmerizing vocals! He immediately captured the audience with his hit song "This Woman's Work".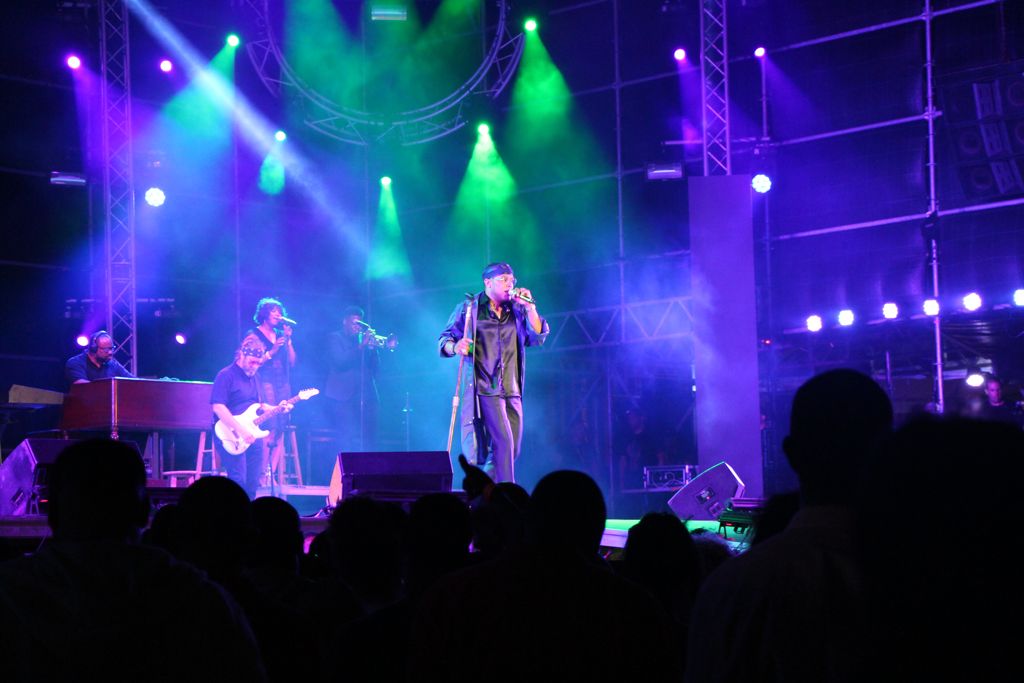 Known for his immense musical talent over the past two decades and unique, stunning voice, he has managed to make one hit after the other, many of which cater to all of the love birds out there (wink, wink).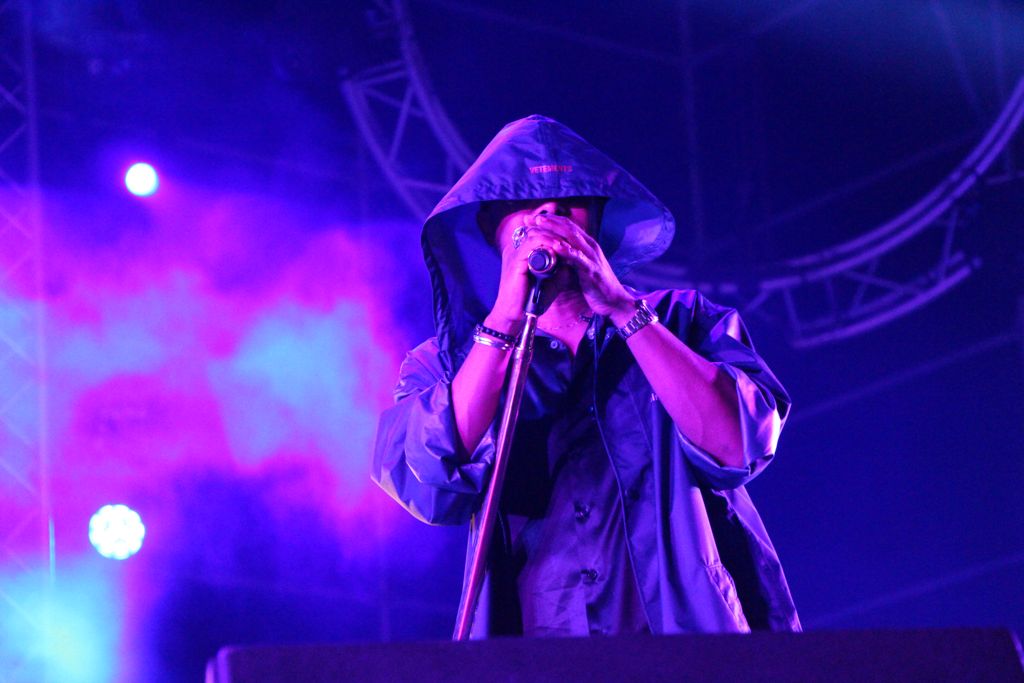 Adding to the impressive evening was singer and songwriter, Sevyn Streeter. She has risen to the top of the charts with popular hits such as, "It Won't Stop" featuring Chris Brown, "Before I do" and "I Like It". Her flawless vocals and star-power stage presence had the audience completely locked in.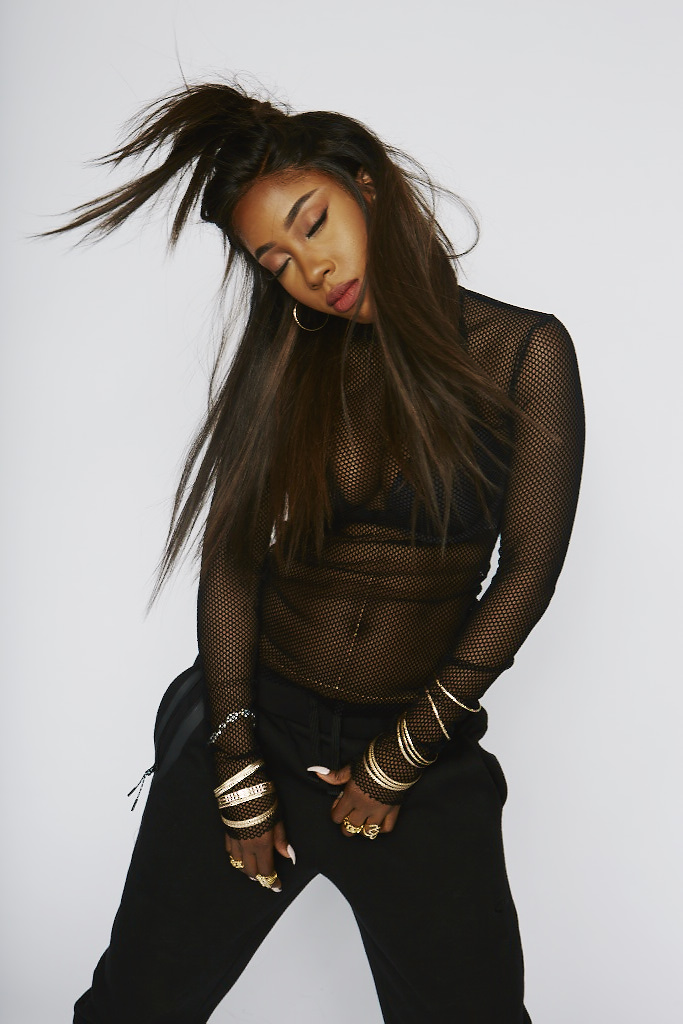 Fun
If you've ever been to a music festival in Aruba you know better than to expect just a weekend of concerts and performances. Festivals in Aruba mean a WEEK-LONG party from sun up to sun down!
Everyday there are several parties for you to choose from. Whether you prefer dancing the day away on white sand beaches, soaking up Aruba's warm sunshine and taking a dip in the crystal clear waters, or hitting the streets at night to experience a nightclub party or hot block party – the choice is yours!
Just about every day MooMba Beach hosted their famous Soul Beach Day Party. Some festival goers travel to Aruba just to experience this party on a daily basis – it is quite the attraction, just take a look for yourself…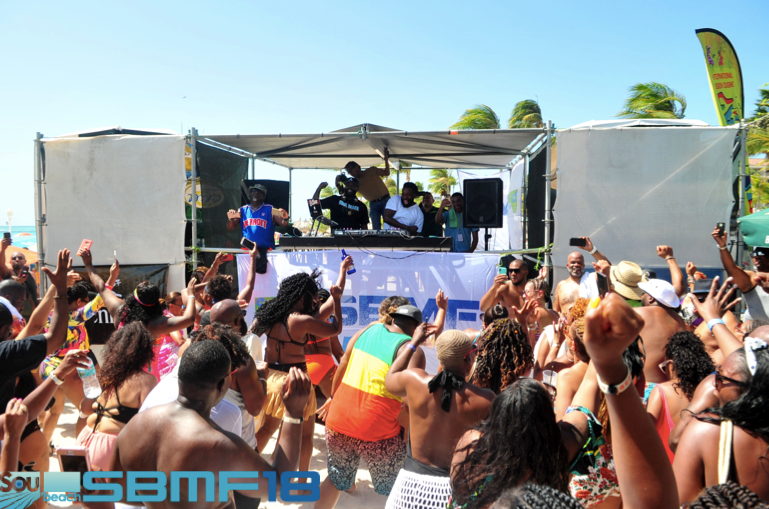 On Sunday, Soul Beachers headed off to Baby Beach in San Nicolas (Southern end of the island) for change of scenery where yet another beach day party took place.
Once the daily day parties come to an end, everyone gets ready for the show of the evening and of course the after-party!
This year, just like last, the after parties hit the streets, block party style! Soul Beach took over Sand Bar and +297 just about every night of the festival. The block party featured a live band, The Box featuring Tony Tatum and various DJ's for everyone to dance the night away to.
Throughout the entire week happy, relaxed and fun vibes filled the air, meaning SBMF was a resounding success, yet again!
The countdown to 2019 Soul Beach Music Festival is on!
Tune into our VisitAruba Events and Facebook page for 2019 SBMF announcements & details as soon as they become available!