Aruba has many options to choose from when it comes to dining, but there is no doubt that Taste of Belgium's new Healthy Live Cooking experience is a delicious and unique addition to their menu that you will not want to miss out on.
VisitAruba took the opportunity to unwind and dine at Taste of Belgium and we couldn't wait to share our experience with you.
Upon arriving at Taste of Belgium, we immediately felt welcome by the Restaurant Manager Menno, who had a big warm smile on his face! He seated us outside where we had a "front row" table to experience Executive Chef Ronald Bossong's live cooking.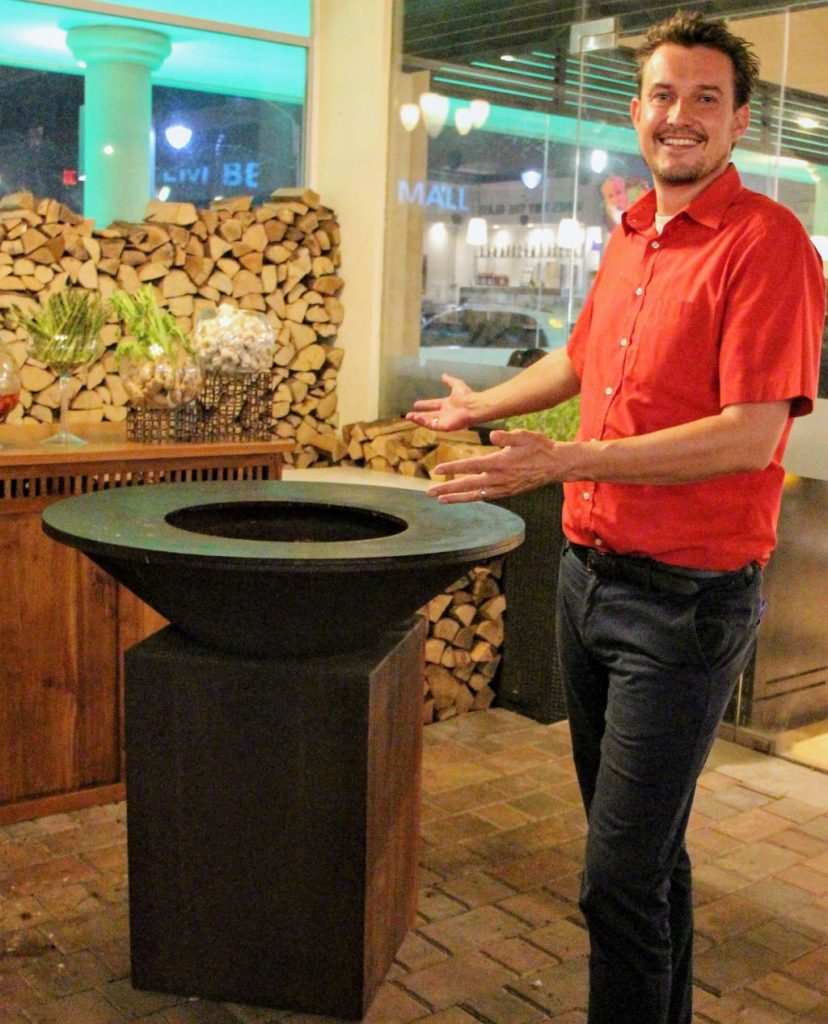 While sparking up a conversation with Chef Ronald, he happily shared with us that he has been in the culinary industry for over 25 years and has worked in The Netherlands in a Michelin starred restaurant; the JW Marriott Orlando Grande Lakes and even opened his own exclusive steakhouse in Curacao. Chef Ronald also participated in different national and international competitions with his biggest achievement being the winner of a culinary competition with chefs from all over the Caribbean and Mexico.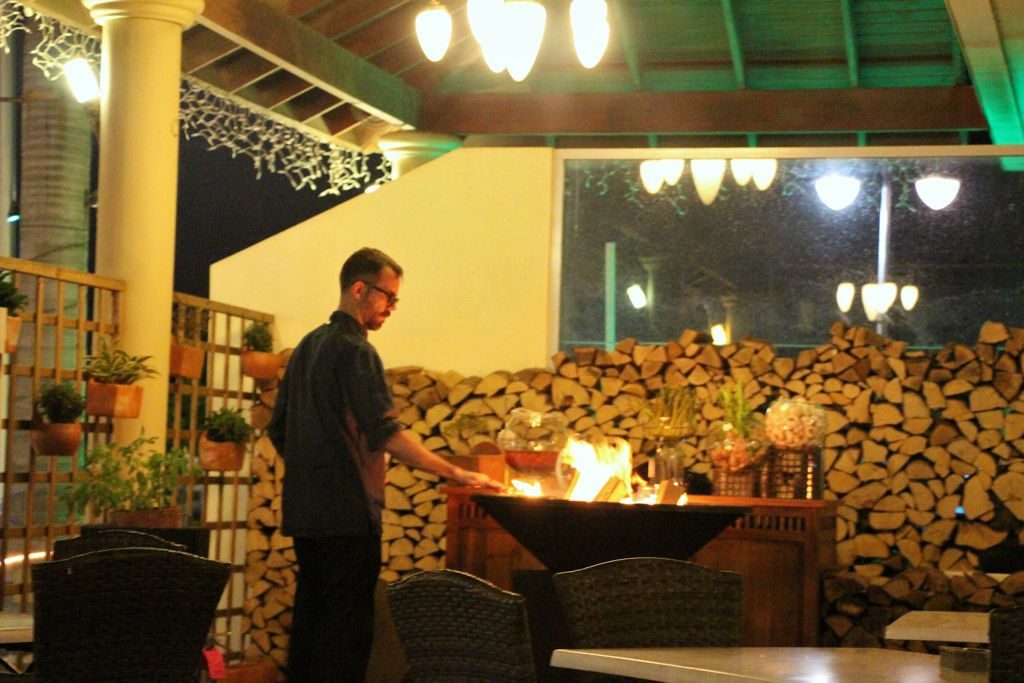 Already impressed with his background, we were more than excited to start eating, but most of all, we were curious as to where his inspiration for the healthy live cooking on an OFYR Grill had come from…
In his own words: "As a Chef, you need to think outside the box, so I did. I came in contact with a company in Holland and thought it'd be a great idea to be the first restaurant in the Caribbean and USA to have an OFYR Grill."
With the OFYR Grill, your food does not come in contact with fire but still brings out a delicious, smoky wood flavor that allows you to savor a healthy cooked meal without any fat or grease.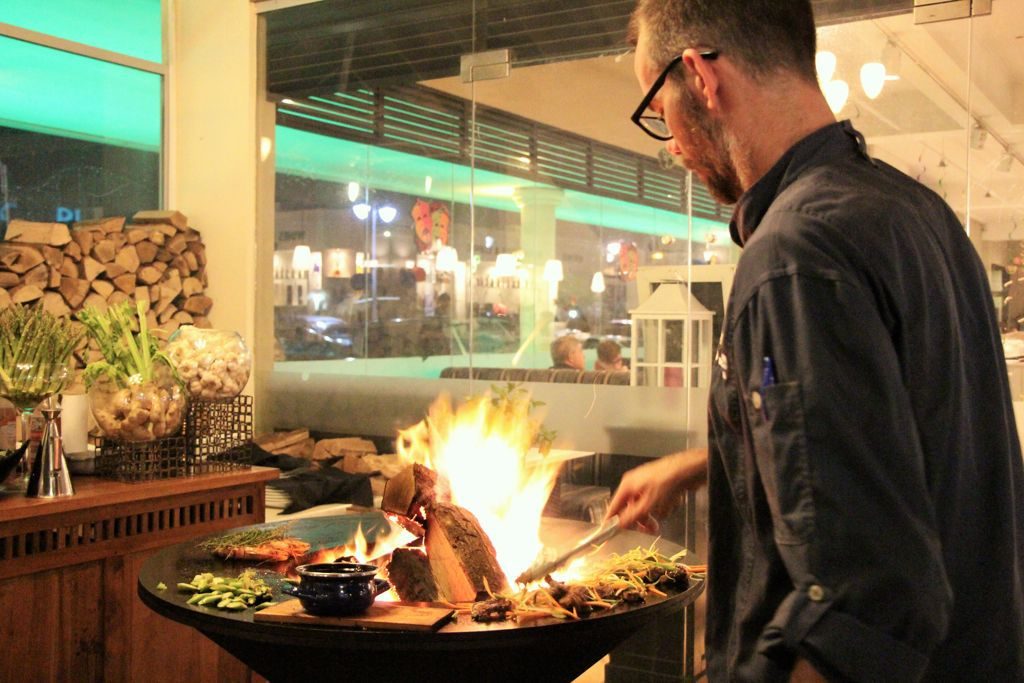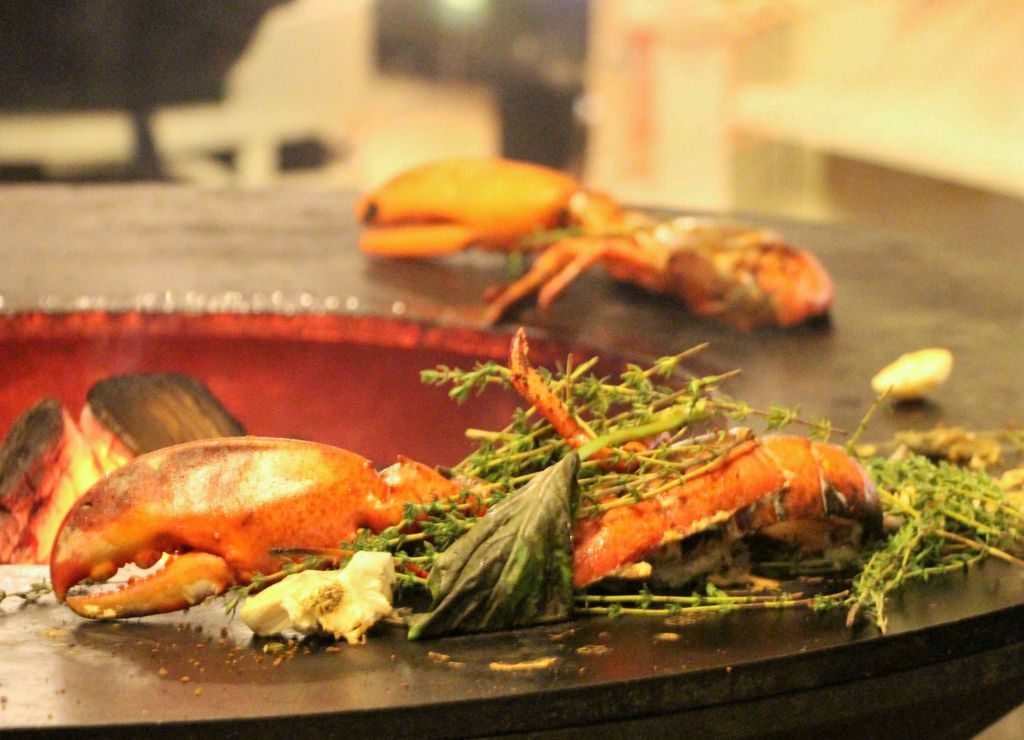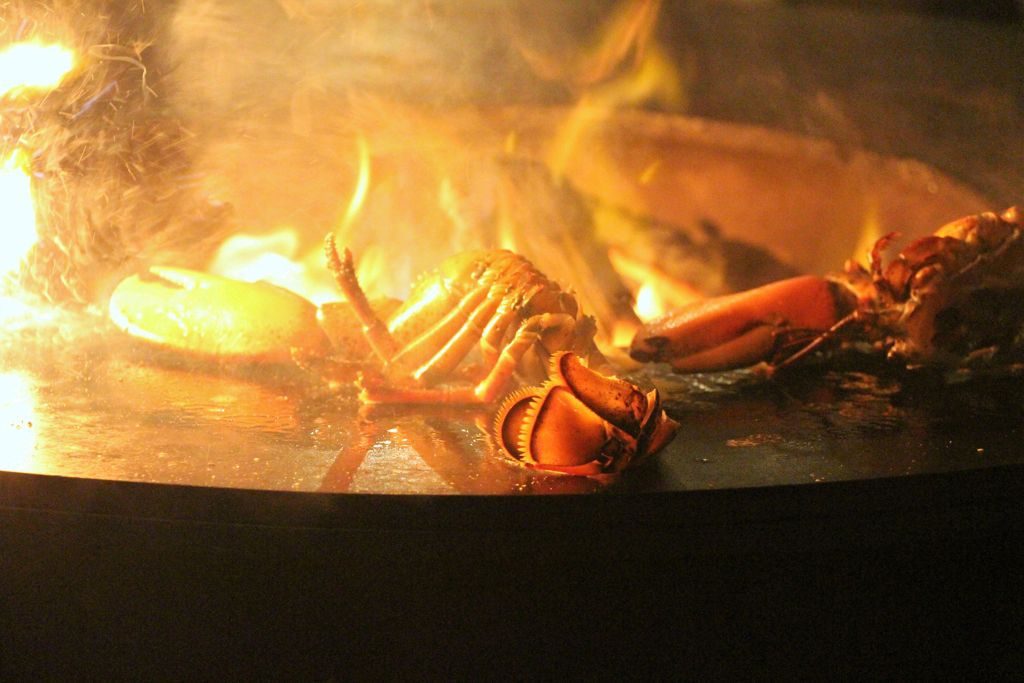 Every week, Taste of Belgium has three different dishes to offer and on the night of our visit, Chef Ronald delighted us with mouthwatering, delicious fresh shrimp. It was superb!
We also discovered that if guests have any special requests (since all types of food can be prepared on the OFYR Grill) they can always advise Chef Ronald at least two days in advance and he will happily grant their wish.
We can't wait to visit again and satisfy our taste buds with his "must try" recommendation, the Live Grilled Lobster with grilled green asparagus, cherry tomatoes and herbs.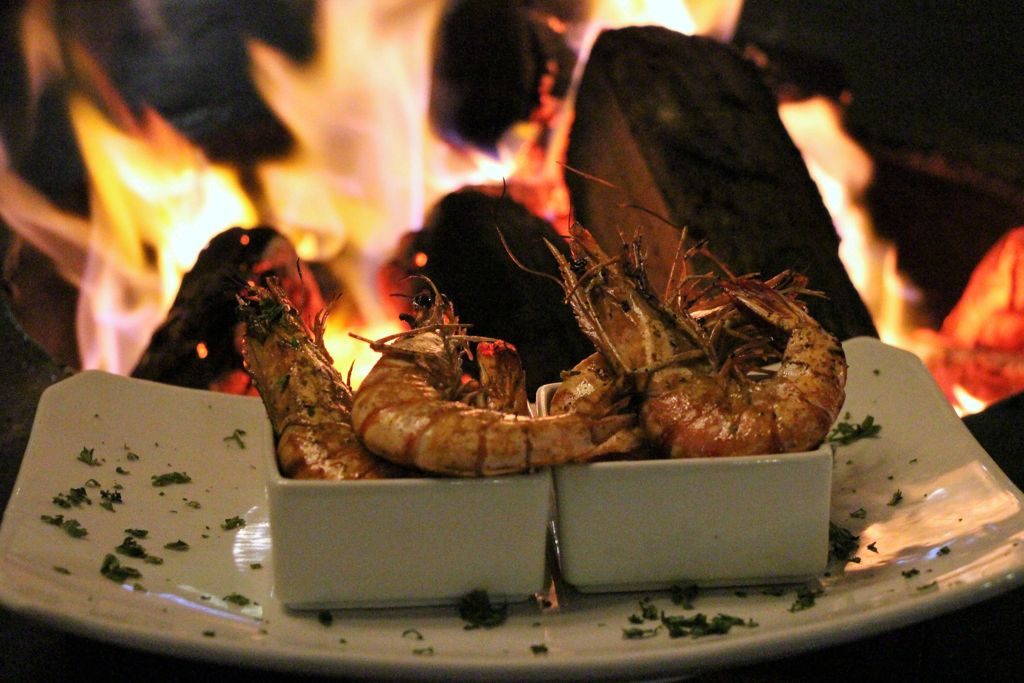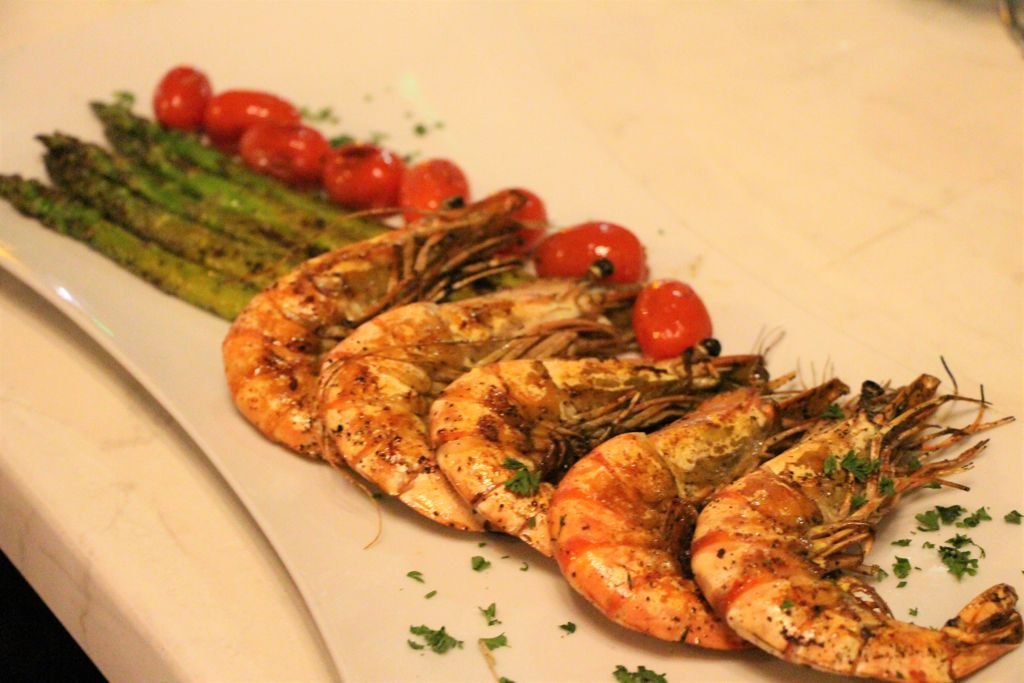 Taste of Belgium offers international favorites as well as typical Belgian dishes and food pairing for guests who want to experience the most of out of their meal. With a wide selection of Wines, Cocktails and Belgian Beers, you will surely find something for your taste, you can just ask your waiter for recommendations.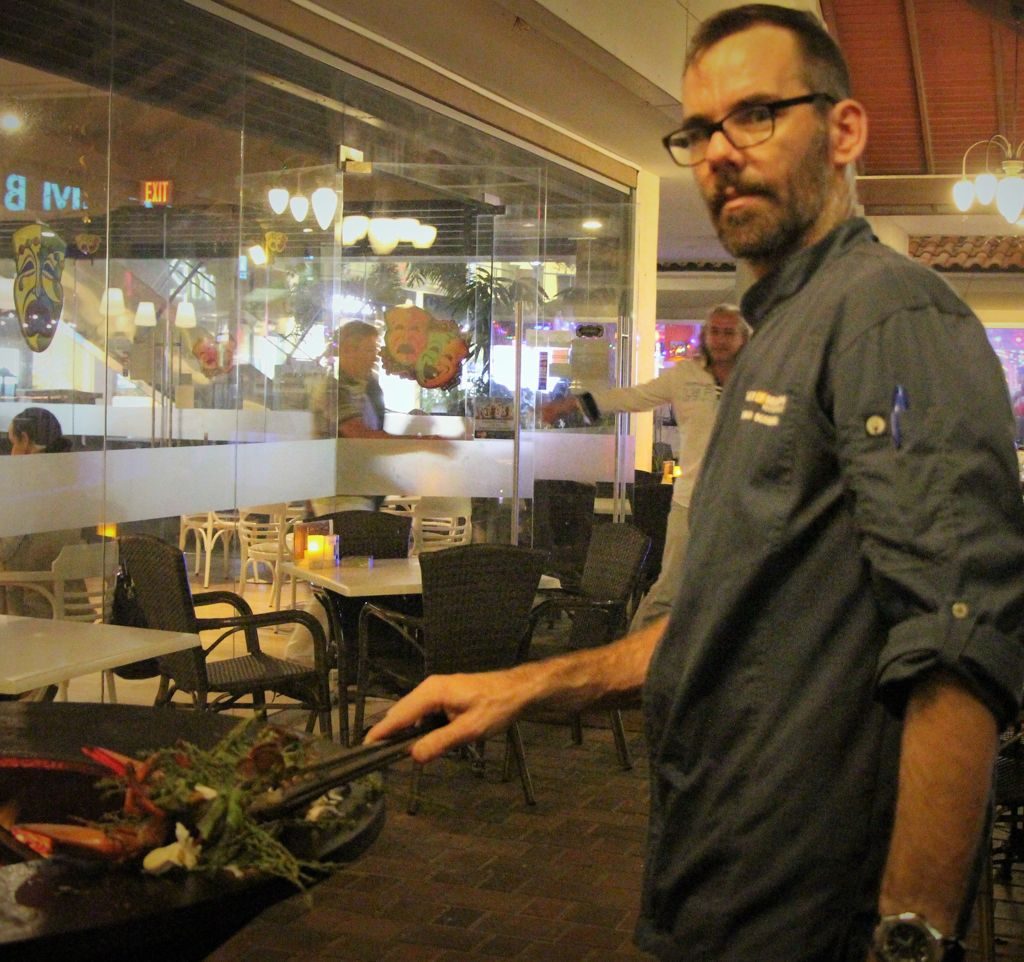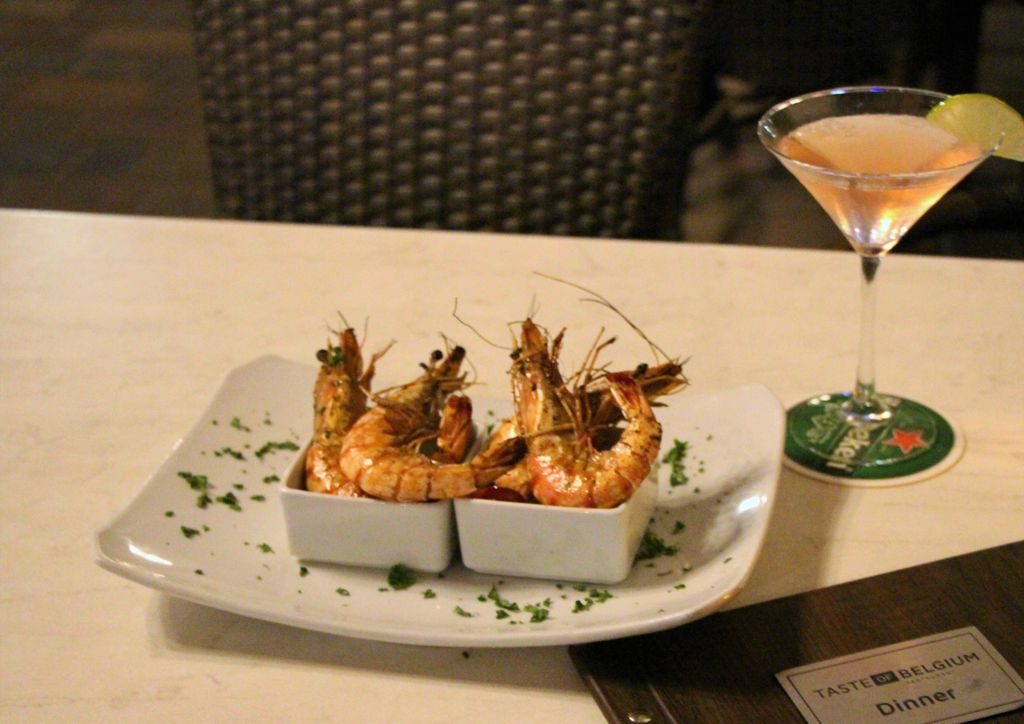 Don't miss out on this wonderful Healthy Live Cooking Experience every Friday and Saturday from 06:00PM until 9:30PM and available during the week for groups of 8 persons and up – Or join them for their daily happy hour from 5PM-7PM!
For more information you can call Taste of Belgium at +297 586-6638 or Reserve Now!