Grab a friend, your current read or if you must work… your laptop or iPhone (eye roll), and head to one of these delightful coffee cafés in Aruba! Can't you just smell the coffee aromas filling the air already?
Santos Coffee with Soul
Location: In front of Casa del Mar, across from Alhambra Mall.
Delectable delights: A large variety of warm or iced coffees, funky milkshakes, breakfast and lunch bites, desserts, and happy hour!
Ambiance: Cozy indoor and outdoor terrace seating. A perfect environment to get some work done or catch up with friends over drinks!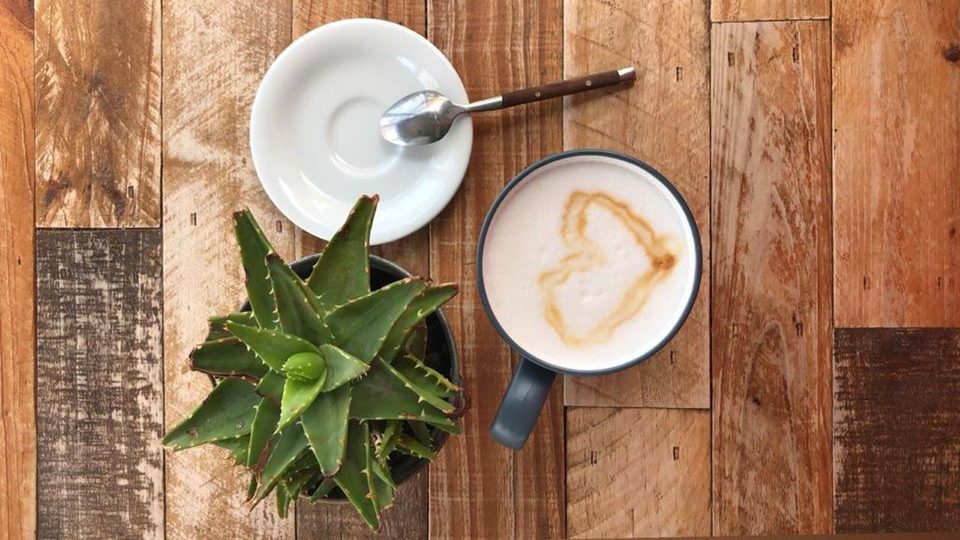 Island Grind Coffee
Location: Situated in the Palm Beach Area, next to Local Store.
Delectable delights: You are bound to enjoy an extensive list of options, from coffees to cold drinks and breakfast dishes. A lot of care and dedication goes into their artisanal coffee, from the hand-stamping to their hand-sorted coffee beans and roasting process. Do you know what makes them even more special? They are known for their quick and convenient drive-thru! Yes, you can get quality coffee on the go!
Ambiance: A small container, no-frills involved, serving you some of the best quality coffee on the island. Whether you're in a hurry or want to stop and sit at their small and cozy "front porch", Island Grind is a great choice!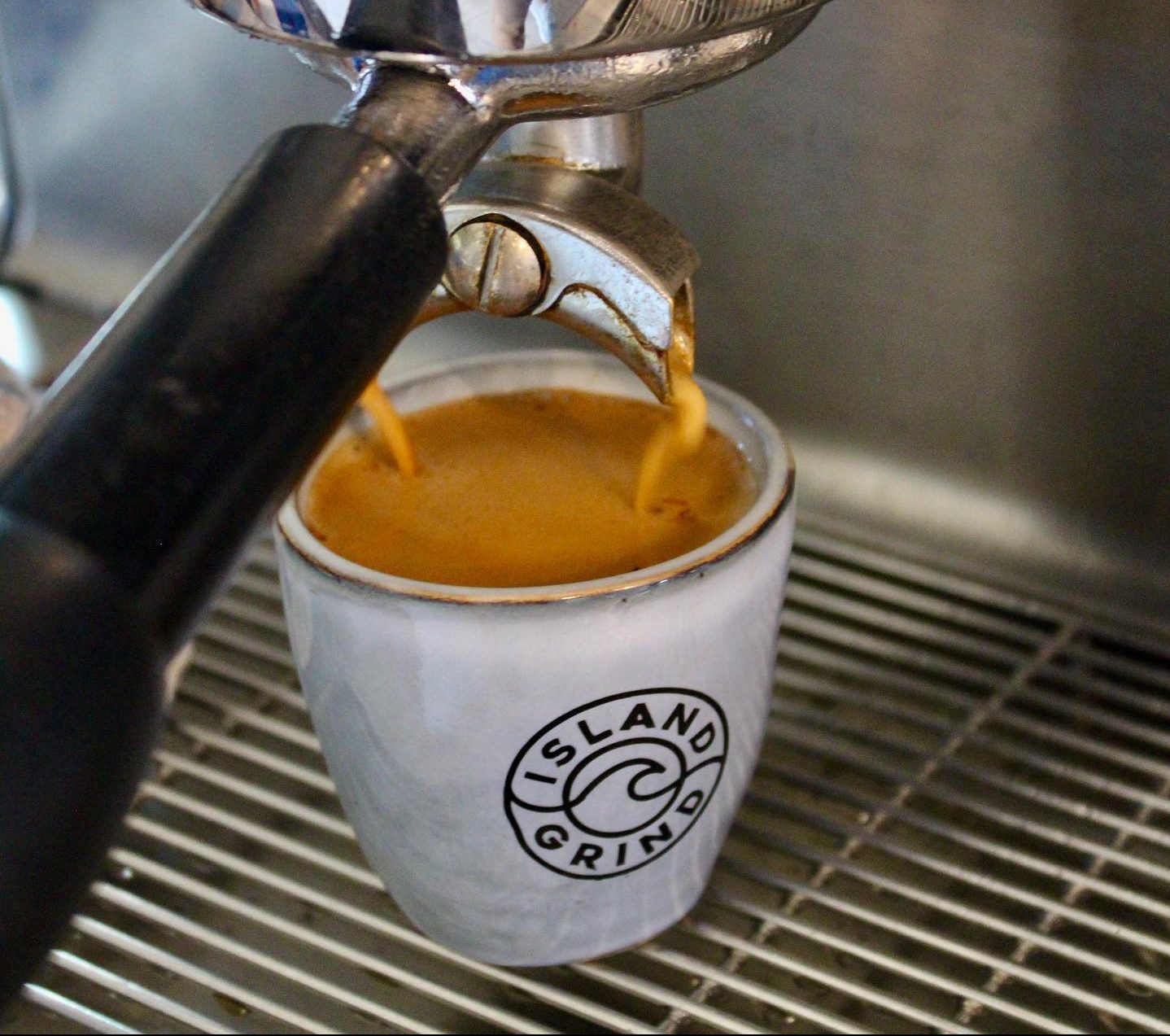 Aruba Experience Café & Patisserie
Location: Downtown, situated on John G Emanstraat.
Delectable delights: A large variety of unique breakfast and lunch dishes with a local twist, delectable coffees, fresh fruit smoothies, happy hour, and more!
Ambiance: A colorful and vibrant little traditional cunucu house with indoor and outdoor seating. Make sure to snap some pictures, this café is super insta-worthy!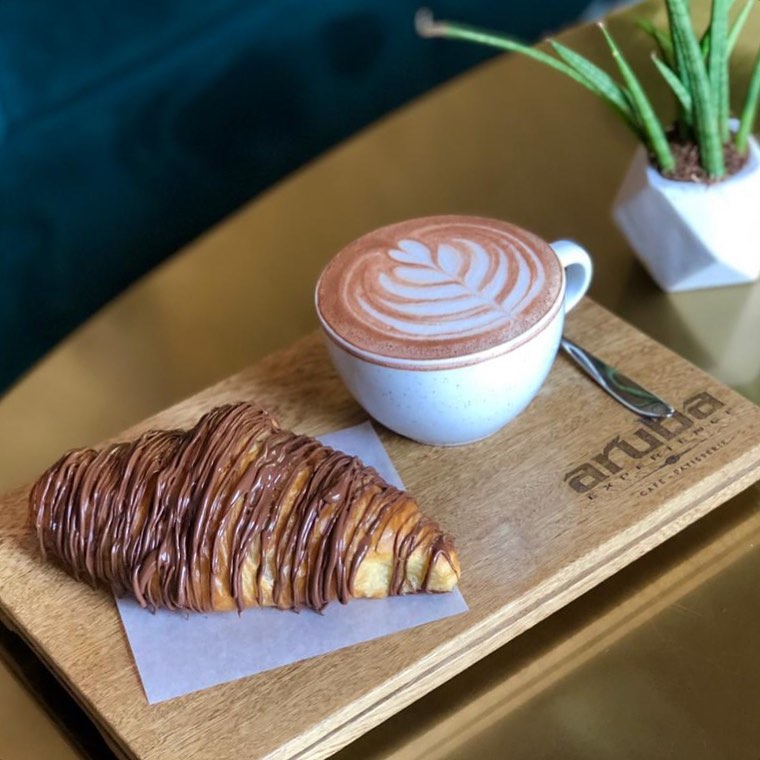 Starbucks
Location: Conveniently situated at three different locations, the lobby of Aruba Marriott Resort, Renaissance Mall and Renaissance Marketplace.
Delectable delights: Offering any and every drink combination your heart desires. Pick and choose your favorite ingredients and flavors to perfect your coffee or tea to your liking. Remember you are on an island so you may want to opt for a refreshing frozen or iced drink!
Ambiance: Okay, I know some of you may be thinking, "what's so 'cozy' about a Starbucks?" I think just about all of us are familiar with what the inside of a Starbucks looks like, but do you know what makes this one extra special? It's located in Aruba!  Yes, island vibes all around. Tip: Sit on the outdoor patio to feel that warm sunshine and watch the palm trees sway in the breeze.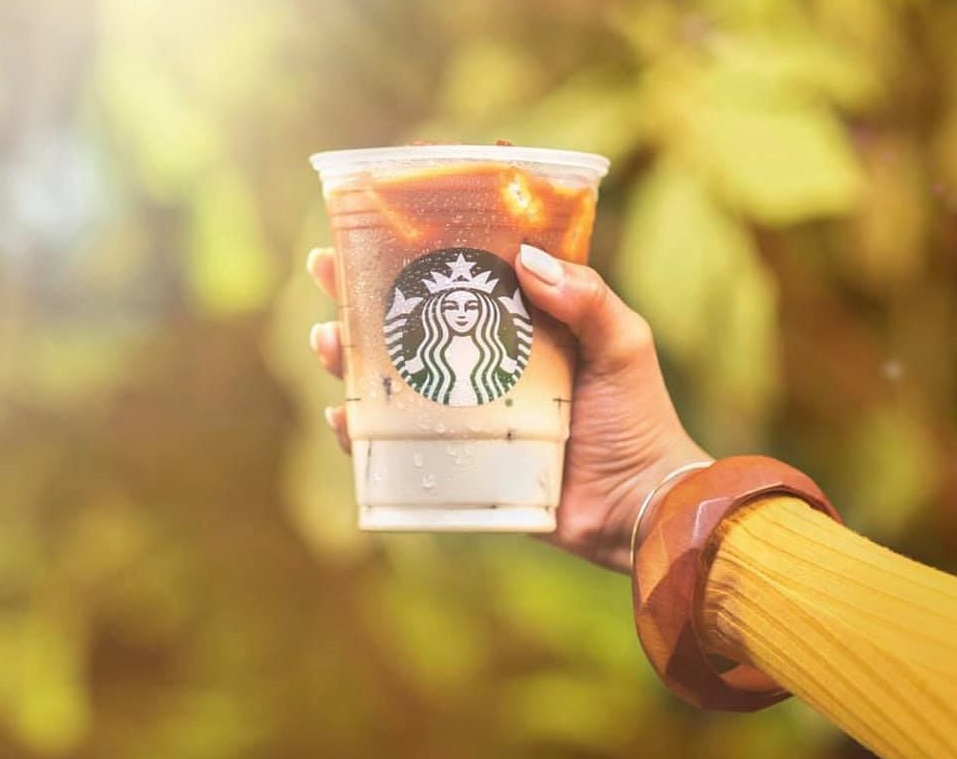 Coffee House Aruba
Location: Nearby downtown, situated on De La Sallestraat.
Delectable delights: Known for their famous Smit & Dorlas specialty coffees that pack quite a punch. Let's just say their coffee is well respected. Their menu also offers a variety of pastries, cakes, paninis, salads, and quiches – yum!
Ambiance: A warm, cozy and quiet café, offering indoor and outdoor seating. A perfect setting to read that book you've been meaning to finish.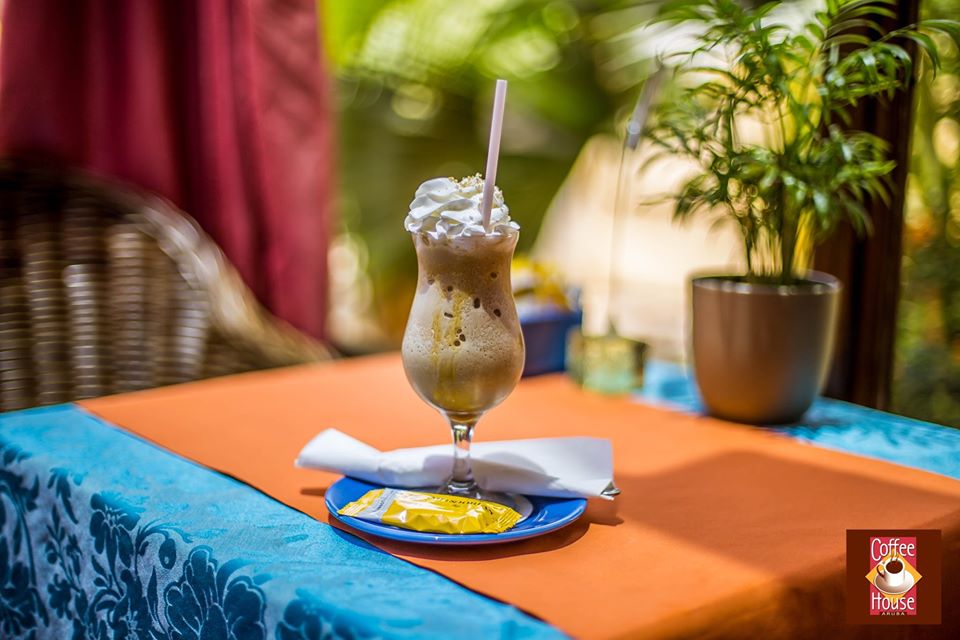 Kulture Café Aruba
Location: In the San Nicolas Community Museum (Nicolaas Store), located on the bottom floor of a quaint monument, filled with character and history, recently restored for everyone to enjoy.
Delectable delights: From sweet pastries to cold refreshing juice, to strong coffee, tasty tacos (psst they have a Taco Tuesday), yummy breakfast dishes, and much, much more…  their menu selection is sure to impress you!
Ambiance: Cozy, quaint and full of character. With an indoor/outdoor setting, it is the perfect place to escape the hot sun and enjoy the island breeze with a cold beverage. This cafe is not only located in a bright and colorful building but the friendly service absolutely matches the ambiance!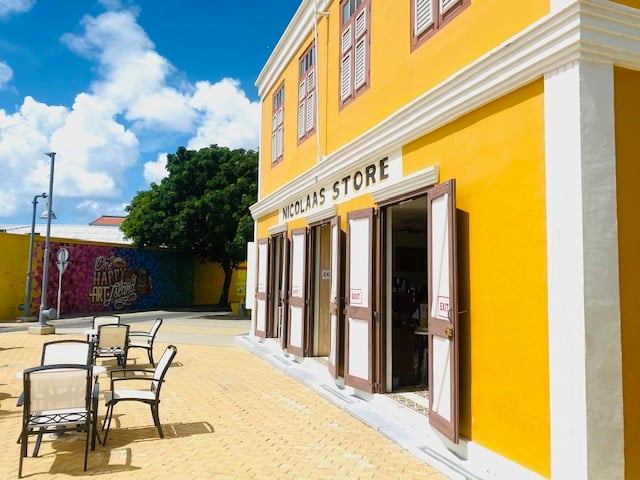 Juan Valdez Café
Location: Now located at three different locations! Alhambra Mall in the low-rise hotel area, downtown on Mainstreet by Aruba Bank and it is said there is one coming soon at the new D Shop store (next to Super Food).
Delectable delights: A wide selection of delicious, pure Colombian coffee! Juan Valdez is a favorite for many coffee lovers on the go. Despite being an international coffee chain they serve nothing but the best quality beans!
Ambiance: Cozy and chic, this modern café is the perfect setting to get some work done or catch up with friends.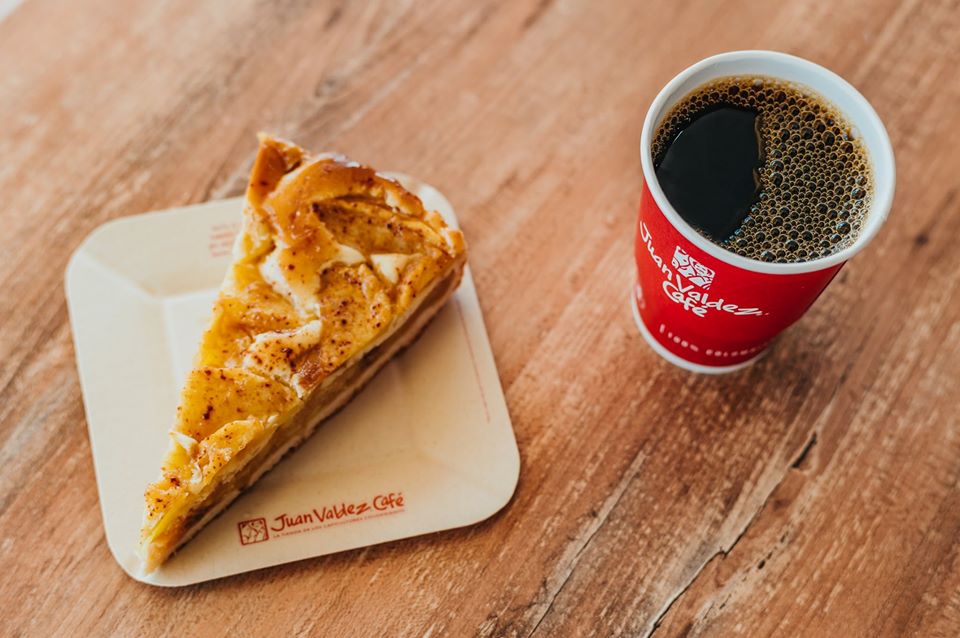 Huchada
Location: Situated towards the middle of the island in Santa Cruz.
Delectable delights: A full selection of local snacks, fresh bread, cakes, pastries, lunch bites, coffee, and fresh juices!
Ambiance: When entering this bright and colorful little cunucu style house you will instantly feel the warm, local, family feel. Suggestion: Order their Pika Kroket or Cheeseball, trust me you will not be disappointed. Don't forget to snap a picture, this place is just too cute!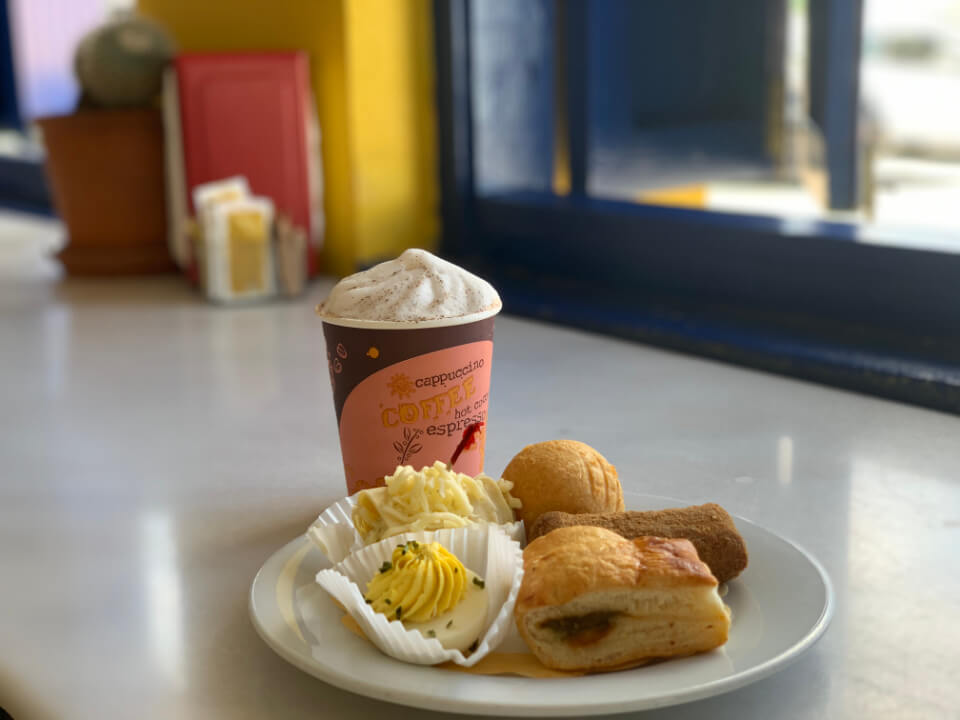 Article last updated on May 19, 2021