Sanger Yena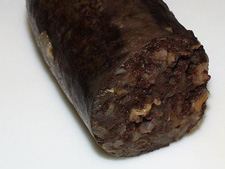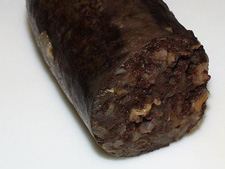 Black pudding, blood pudding or blood sausage is a type of sausage made by cooking blood or dried blood with a filler until it is thick enough to congeal when cooled.
read more
Ingredients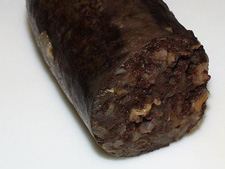 Whole liver, heart and kidneys of sheep or goat (about 1 pound)
About 1/4 animal fat
2 cups animal's blood
1 small onion, diced
1 small green bell pepper, diced
1 small stalk celery, diced
2 garlic cloves, finely chopped
1/4 Madame Jeanet chili pepper
1 tablespoon salt
1/4 tablespoon freshly ground black pepper
1/4 tablespoon ground cloves
10 leaves basil chopped
Directions
Grind liver, heart and kidneys and animal fat into large bowl. Mix in animal's blood, onion, bell pepper, celery, garlic, chili pepper, salt and freshly ground pepper, ground cloves. Stuff into sausage casing and tie off at 3-4" lengths. Prick sausages lightly with fork to prevent bursting when being cooked. Boil in salted water with basil leaves for 10-15 minutes.