Sunday, October 23, 2016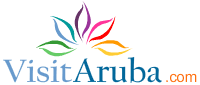 Aruba vacation and travel information on Aruba hotels, beaches, restaurants and so much more
skip to main content
Hilton Aruba Caribbean Resort & Casino
heading
Picture1
Organization
Hilton Aruba Caribbean Resort & Casino
Address
J.E. Irausquin Blvd. 81
Distance from Airport (km)
11.5
details
Description
An oceanfront sanctuary for the most discerning travelers, Hilton Aruba Caribbean Resort & Casino is an iconic, tropical haven situated within 15 lush acres on the largest stretch of Aruba's white sand Palm Beach. Affectionately known as the "Grande Dame of Aruba," the casually elegant resort features more than 350 guest rooms and suites, each with a private balcony or patio, welcoming guests with a tropical and serene ambiance as well as modern amenities including Wi-Fi access and LCD TV. In true Aruban style, the resort's friendly and professional staff ensures that each and every guest experiences an unforgettable stay. Unparalleled amenities include the beachfront eforeaâ?¢ spa, beckoning with a Japanese-inspired bamboo relaxation area, outdoor cabana and exclusive treatments. Ideal for the entire family, the resort boasts activities including watersports such as diving, snorkeling and sailing; two zero-entry pools, bicycle rentals, Kids Club, Discover programs and more. The resort's acclaimed casino, offering table games, slot machines and tournaments, is known for its Vegas-style play. The exclusive Palm Beach Club features access to a private lounge, complimentary breakfast and other exceptional benefits. Guests can indulge in the resort's five exquisite dining options, including the award-winning Sunset Grille, Laguna breakfast restaurant, Gilligan's Beach Grill Restaurant, romantic La Playa torchlight dinners and more. For a relaxing drink and petite bites, guests can visit the outdoor, chic Mira Solo Martini & Wine Bar while gazing at cascading waterfalls. As the resort is perfectly situated near limitless activities such as shopping and nightlife, guests have wonderful opportunities to explore Aruba. Local attractions include Hooiberg/Haystack Mountain, Atlantis Submarines Aruba, the Butterfly Farm, Fort Zoutman, Downtown Oranjestad and San Nicolas. Just a 10-minute drive from the resort is Tierra Del Sol Golf and Country Club, featuring an 18-hole course designed by master architect Robert Trent Jones II.
quickFacts
Quick Facts
Check in time: 4PM, Check out time: 12PM, Casino - on site, Beach - on site, lush gardens, Pool, Fitness Center
in-room
flat screen TV, clock radio, safe, wi-fi internet, spacious balconies or private patios, newspaper complimentary.
In-hotel
restaurant, bars, pool, laundry facilities, beachfront, public Internet, public Wi-Fi.
Activities
Please reference the Discover Program board in the lobby to take advantage of these scheduled activities free of charge.
Credit Cards
AE, D, DC, MC, V