merchant-offer
Offer
10% discount on clothes
Terms
(Not valid with any other offers)
merchant-details
Featured Image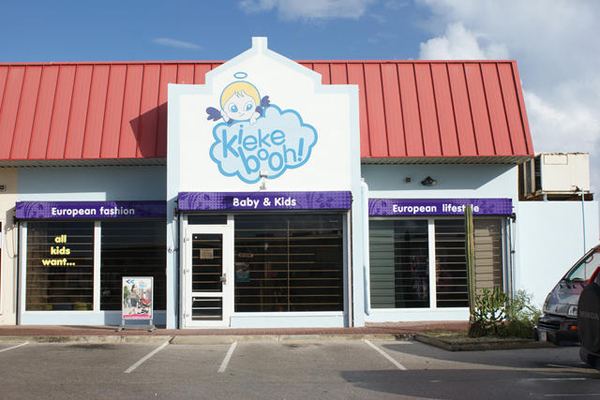 Description
European Fashion and Lifestyle for babies, kids and teens & Maternity Wear.
Kiekebooh! is a unique store with exclusive clothes of leading brands from Europe for children (0 to 16 years) and moms to be. Besides a broad assortment of clothes we also have shoes, beachwear, underwear, pajamas and baby products like strollers and car seats.
You are most welcome in our store where we will provide you with personal service and quality.
merchant-contact
Opening Hours
Mon - Sat: 9:00 am - 6:00 pm Sunday: Closed
Address
Schotlandstraat 43 Unit 6
Located at
Dana's Building - Across the street from Ling & Sons
Back