merchant
Company Name
Optica Oduber & Kan
merchant-offer
Offer
10% discount on purchases of USD $25 or more.
Terms
(Not valid with other offers)
merchant-details
Featured Image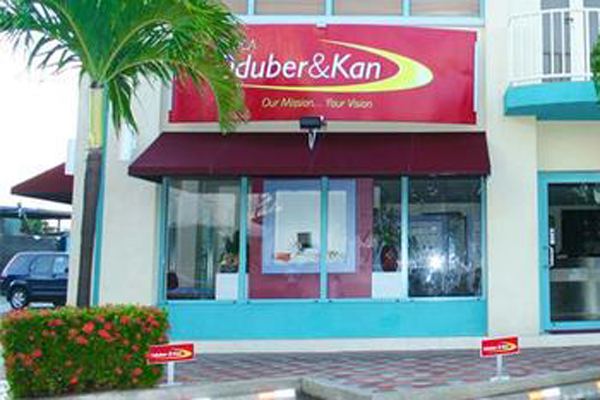 Description
At Optica Oduber & Kan, you will find the Eye Care you are looking for. Optica Oduber & Kan opened its doors way back in 1955, as the very first optical store on the island. Over the years they have always strived for high quality products with great advice and service. You can choose from their collection with over a 1000 frames and the most renowned brands, including some of the most exclusive brands. As sun protection is essential in Aruba, Optica Oduber & Kan also offers fashionable sunglasses with maximum protection from famous brands like Karl Lagerfeld, Fendi, Nike, Calvin Klein, Polaroid etc. Eye care has always been the drive and motive behind the store, after all they offer expert and excellent service with a passion for more than fifty years.
merchant-contact
Opening Hours
Mon - Sat: 8:30 am - 6:00 pm Sunday: Closed
Address
Caya G.F. Betico Croes 222
Back