merchant
Company Name
Seabob Aruba
merchant-offer
Offer
10% discount off Standard Rate
Terms
(Direct reservations only - Not valid with other offers or Specials).
merchant-details
Featured Image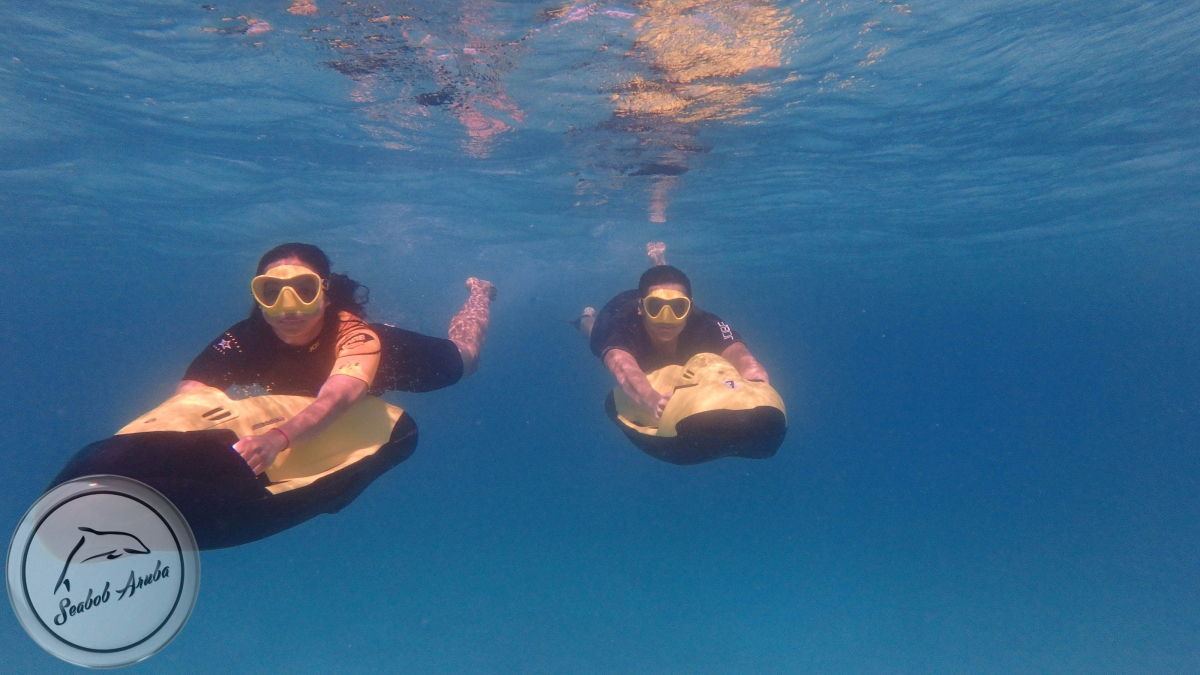 Description
Why choose SEABOB ARUBA? In Aruba you can find many companies that offer snorkeling tours or cruises, but no one is like SEABOB Aruba. Why? It is not just a snorkeling trip, but a fun and exhilarating activity that allows you to operate one of the world's most advanced underwater scooter. Our power snorkeling gives you the freedom to move around all the beautiful spots without spending a lot of energy.
In our SEABOB Tour you are able cover a lot of more in a short time amount of time. You will see much more marine life than a regular snorkel trip.
Our private guide will be with you in the water to educate you about our local Aruba marine life and the history of our shipwrecks, so personal attention is guaranteed.
Safety is number one for us. Before every SEABOB Tour we will make a brief introduction and give you time to practice in the water to feel confident and familiar with our power snorkeling device.
Our trained guides follow international standards for safe operation on our SEABOB tours.
We love our job. Our job is our passion and our love for the sea. We are a small family company and we try our best to make you feel part of our SEABOB Aruba family.
We keep our SEABOB tours to a maximum of 6 people so that we can keep our tours personal and private. Our mission is to make sure you have the best experience while sharing with you our love for the sea.
merchant-contact
Address
Boca Catalina, Aruba
Back