Aruba, a couple's paradise for its idyllic scenery, happiness and year-round sunshine. It is evident choosing this happy little island in the Caribbean as your wedding, vow renewal, honeymoon, or proposal destination is easily the perfect choice!
When it comes to selecting the perfect venue for your romantic occasion, there are a variety of different properties and locations across the island for visitors and locals to choose from, making it a challenge to find the right one for you. However, there is one venue that offers it all! Matthew's Beachside Restaurant offers a unique open-air beachside location, very attentive and personalized friendly service, and mouthwatering food!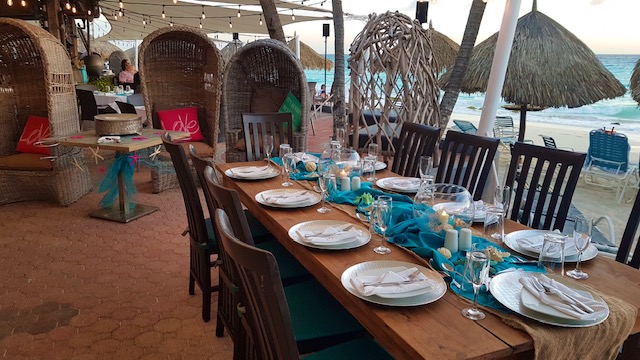 Matthew's offers an array of options and services when it comes to celebrating your special occasion. You can choose to have a simple, chic and intimate wedding ceremony on the beach, rent out a semi-private section of the restaurant for your wedding reception dinner or rehearsal dinner, or rent the entire venue, as it can accommodate up to 300 persons total! From their elegant, yet simple, beach-chic decor, to the music, and food and beverage… the Matthew's team is here to make your romantic occasion a seamless and dreamy evening to remember!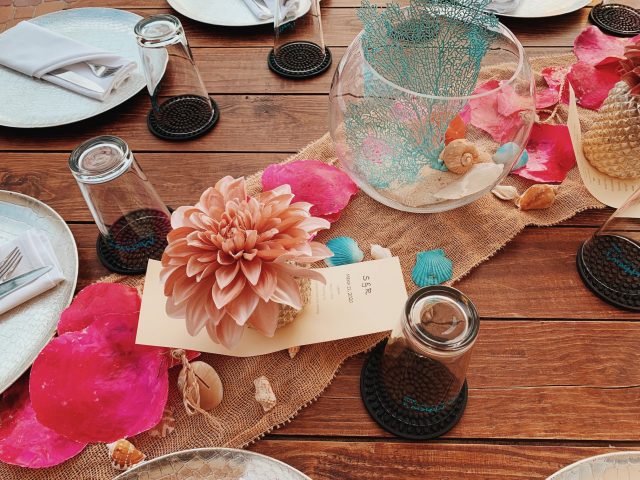 Former bride, Barbara, shares her personal wedding review via WeddingWire, "Fabulous wedding rehearsal dinner venue! We could not have had a better wedding rehearsal event from start to finish! Catty was such a pleasure to work with in the planning. All details were completed prior to our arrival in Aruba. Our event played out smoothly from start to finish. The deck is right on the beach making for a perfect backdrop. The decorations were simple and elegant. The food was outstanding and quite a hit. Jonnique and her staff were excellent. They met our every need with a smile and pleasant attitude. All in all, we were able to enjoy the evening with confidence that all our guests were having a special time. Five gold stars for Matthew's Beachside Restaurant!".
Their offered food selection is tailored to your needs. Matthew's offers delicious international cuisine with a variety of plated and buffet menu choices. Request their Group Food & Beverage Menu.  The Chef is also happy to create a personalized menu, especially for your group's dietary needs and culinary desires! In addition, Matthew's also offers on-site catering services for your private events, please contact the restaurant for more detailed information.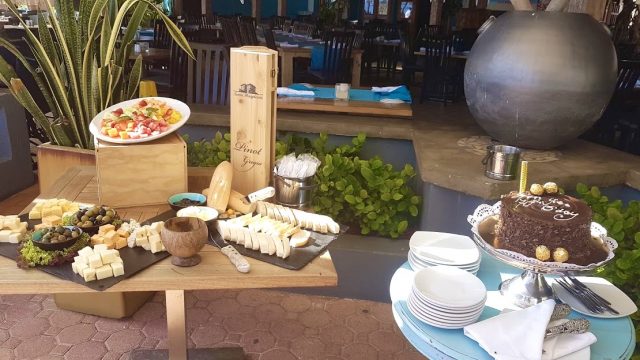 Matthew's unique and intimate venue grounds offer a perfect beach backdrop for the option of a romantic barefoot wedding ceremony on the white sand beach, or rehearsal dinner and dinner reception on their beachside terrace. They specialize in romantic elopements and offer small, intimate and chic blessing ceremonies for just the two of you, or a small group of your closest friends and family. Small ceremonies can accommodate up to 10 persons, for larger groups, Matthew's will recommend some of the best planners on the island and will arrange your desired wedding reception to follow!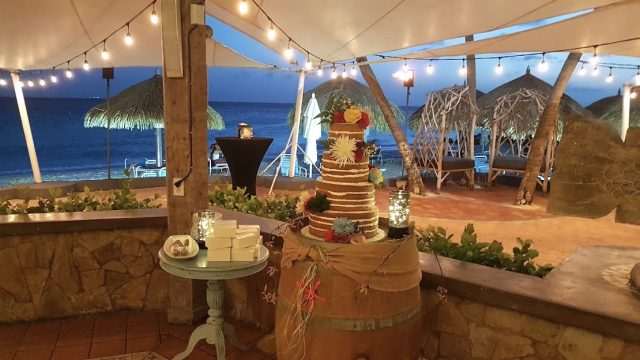 From the Marketing & Event Planner to the Restaurant Manager, and the entire team at Matthew's, you will discover just how personable, friendly, and professional their service is. Most importantly, you can rest assured knowing every step of the way they will take care of your event from start to finish so that you can enjoy every second of your special moments!
Leave it to Matthew's Beachside Restaurant to do the work, ease your worries, and provide you with the perfect and most memorable romantic experience in Aruba to last a lifetime!
For more details on event services and pricing, please contact their Marketing & Event Planning Coordinator at tel. +297 588-7300, email: info@matthews-aruba.com or send an inquiry via their website.
Matthew's Beachside Restaurant is the proud recipient of TripAdvisor's Certificate of Excellence 2020 Award and Aruba's Health & Happiness Gold Seal!