Not everyone can hop on a plane and jet set to Russia to watch the 2018 FIFA World Cup live in person. Many of us will be passionately cheering and screaming through TV screens hoping our team of choice can feel our support.
It is evident that Russia may be the place to be this summer if you're a football (soccer) fan, however, I can think of a particular place that isn't too shabby to view the big games from. A warm, sunny, and happy place that is… hint, hint.
No matter the jersey on your back and country you are 'repping' this World Cup go-around… Aruba is an all-around perfect location to cheer on your favorite team and celebrate the momentous occasion that takes place just once every 4 years!
As a top travel destination, Aruba definitely makes for a fun and exciting ambiance with fans from all over the world. To enhance the occasion, many bars and restaurants on the island are offering food and drink specials for you to indulge in while cheering on your favorite team.
Check out our selection of some of the best places in Aruba to watch the 2018 FIFA World Cup!
MooMba Beach Bar
Location: Palm Beach, located between the Marriott Surf Club and Holiday Inn Resort (Outdoor)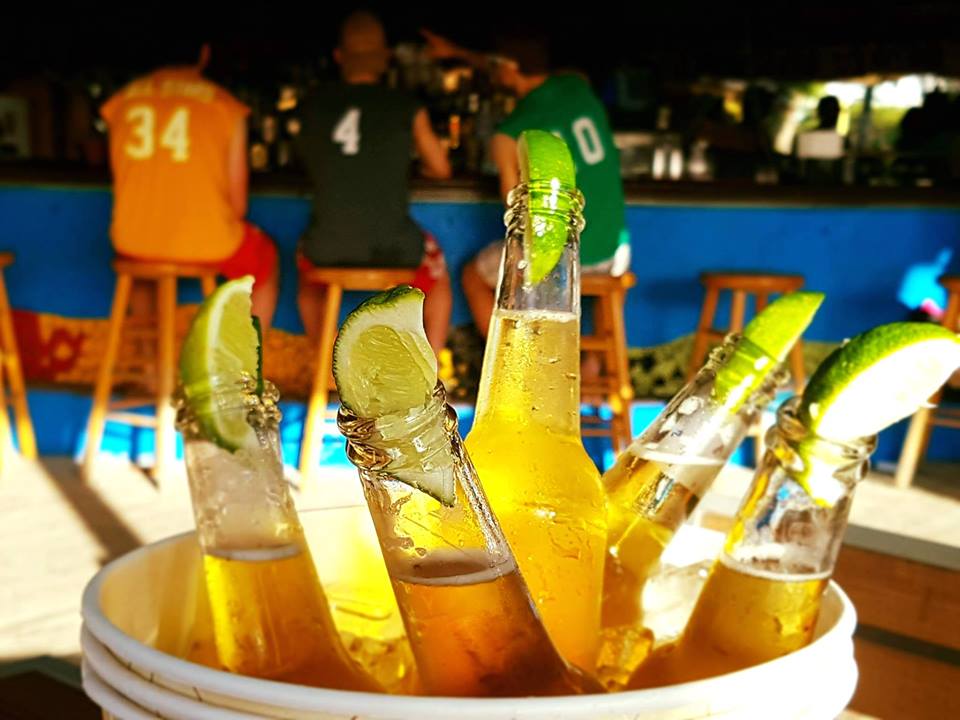 Nothing beats watching the games in your bathing suit, toes in sand with a cool, refreshing drink in your hand! For the last World Cup MooMba set up their famous huge TV screen on the beach with stadium like seating – a grand set up for a grand occasion, you don't want to miss this experience!
Breakfast
Lunch ✔
Bar Grub ✔
Drink Specials ✔
Pelican Pier
Location: The bar area of Pelican's Nest Seafood & Grill on Pelican Pier located between the Holiday Inn Resort and Playa Linda Resort (Outdoor)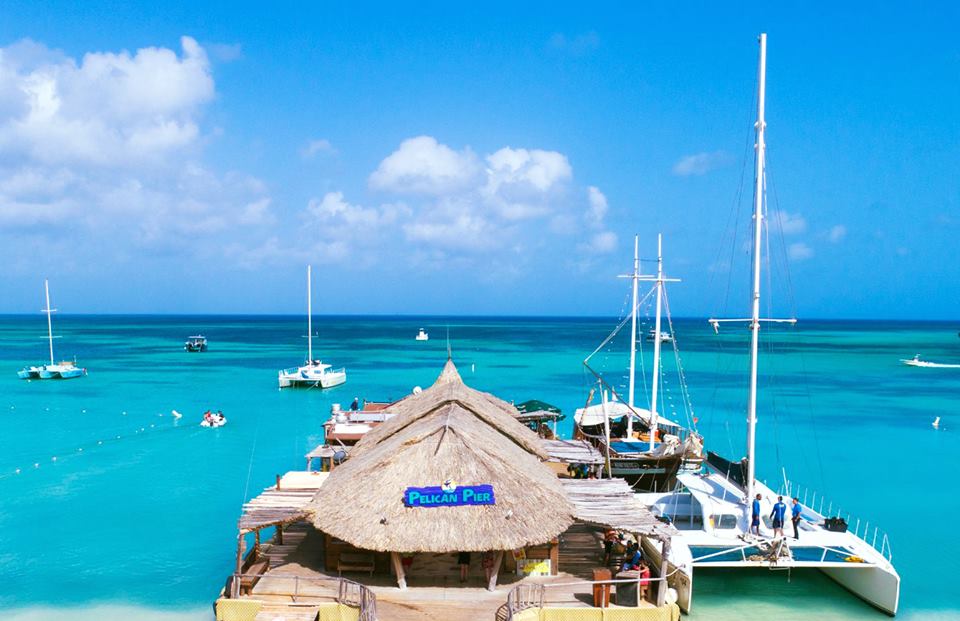 Sitting on a pier overlooking crystal clear turquoise waters, sharing an ice cold beer bucket with friends and mingling with the lively crowd – this beach bar is definitely for the fun and social! You will find plenty of delicious food and snack options as well! If you go to Pelican Pier once, you are sure to come back for more!
Breakfast  
Lunch ✔
Bar Grub ✔
Drink Specials ✔
Local Store Aruba
Location: Palm Beach/Noord, located just down the street from the high rise hotel area (Indoor and outdoor)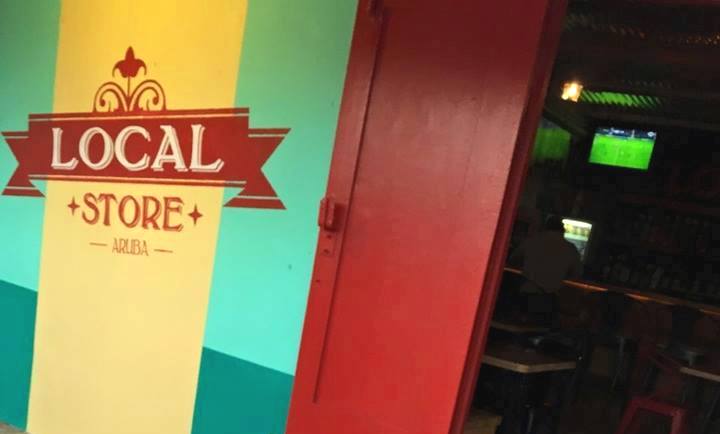 Local Store has prepped for the big games with a new and improved outdoor set-up with extra seating and screens so that you won't miss a second of the action! Oh – and their beer, wings, burgers and funchi fries are reason enough to pay them a visit. They've even introduced a breakfast menu just in time for the soccer-filled summer!
Breakfast  ✔
Lunch ✔
Bar Grub ✔
Drink Specials ✔
Lucy's Retired Surfers Bar & Restaurant
Location: Downtown Oranjestad, just across from the Renaissance Resort, located at EX Carpe Diem by the Renaissance Marina (Outdoor)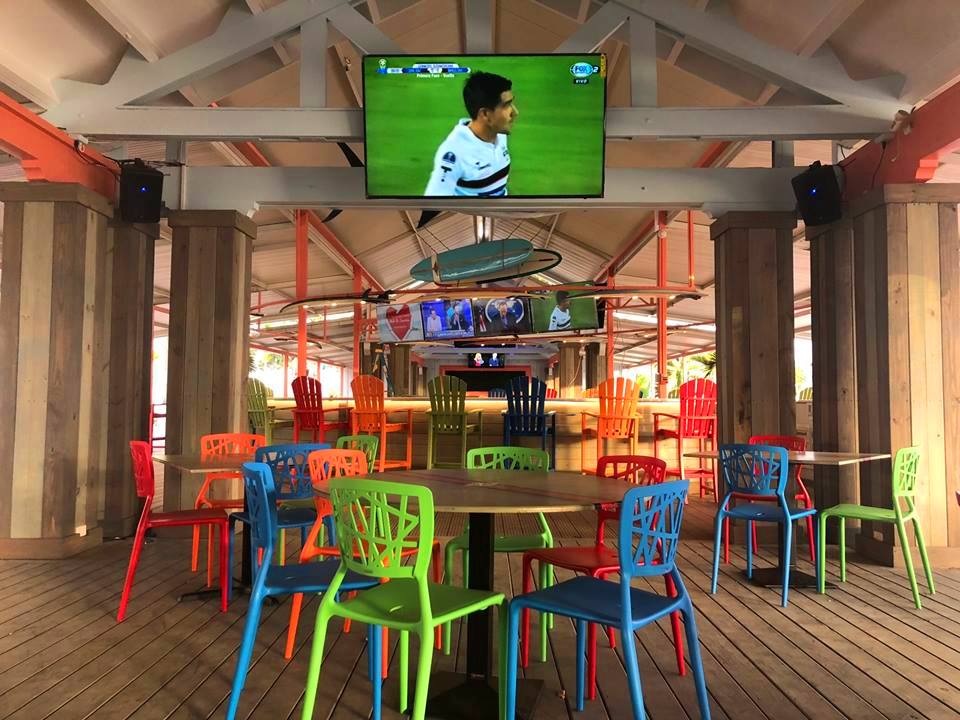 Just recently opened, this fun, colorful and chill spot brings new and refreshing vibes to the island. Located downtown, Lucy's offers a different setting than the usual beach or resort area. The giant, spacious bar has plenty of tall, comfortable beach styled chairs and more than enough flat screen TV's for your viewing pleasure. Among their exciting food and drink menu you will even find a special Brunch menu offered just for the World Cup!
Breakfast  ✔
Lunch ✔
Bar Grub ✔
Drink Specials ✔
Champions Sports Bar & Restaurant
Location: Marriott Ocean Club, located in between the Marriott Resort & Stellaris Casino and Marriott Surf Club (Indoor)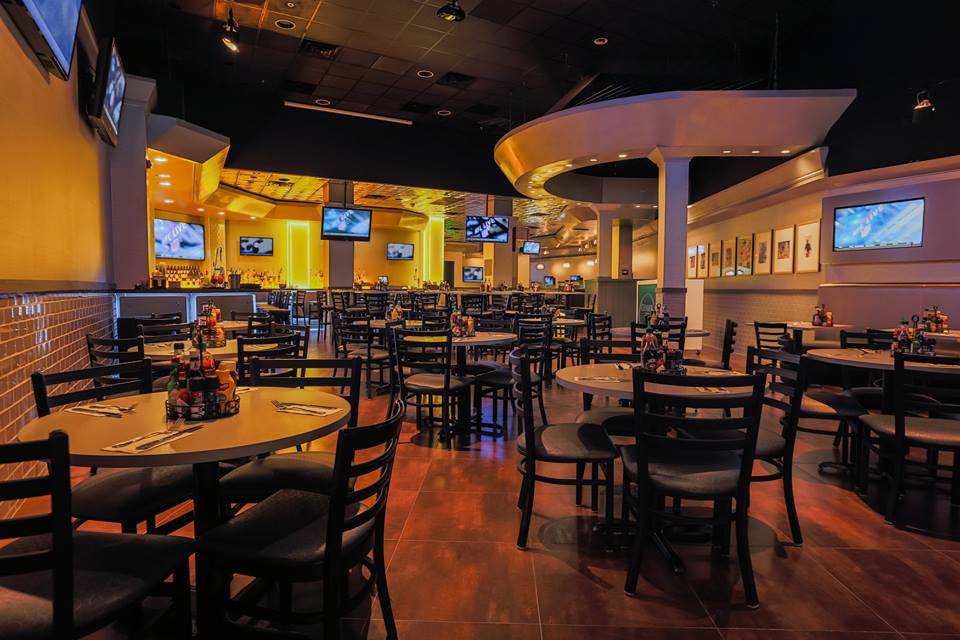 Are you one of those super serious fans that cannot miss a second of the game? Well at Champions you don't have to worry about someone getting in the way of your view as they have 33 high-definition flat screens – yes 33! Many booths even have their very own flat screen TV to watch the game from!
Breakfast  
Lunch ✔
Bar Grub ✔
Drink Specials ✔
Matthew's Beachside Restaurant
Location: Casa del Mar Beach Resort, located just past the pool area you will find the bar and restaurant beachside (Outdoor)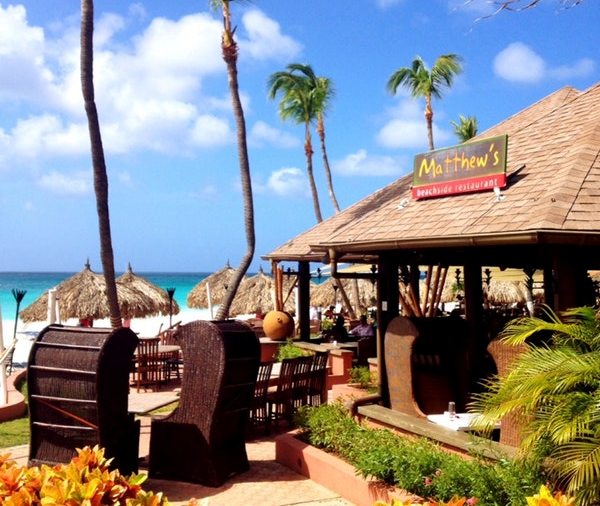 Visit Matthew's Beachside Restaurant just once and you will feel at home right away. The staff is always extremely welcoming. Other than the warm welcome the first thing you cannot help but notice is the gorgeous view! Located right alongside the beach (Eagle Beach), Matthews has a picture PERFECT backdrop for you to enjoy while sipping your drink and watching all of the excitement on one of their flat screens.
Breakfast  ✔
Lunch ✔
Bar Grub ✔
Drink Specials ✔
On The Rocks Cafe
Location: Downtown Oranjestad, located nearby Peanuts Restaurant on Adriaan Lacle Boulevard (Indoor and outdoor)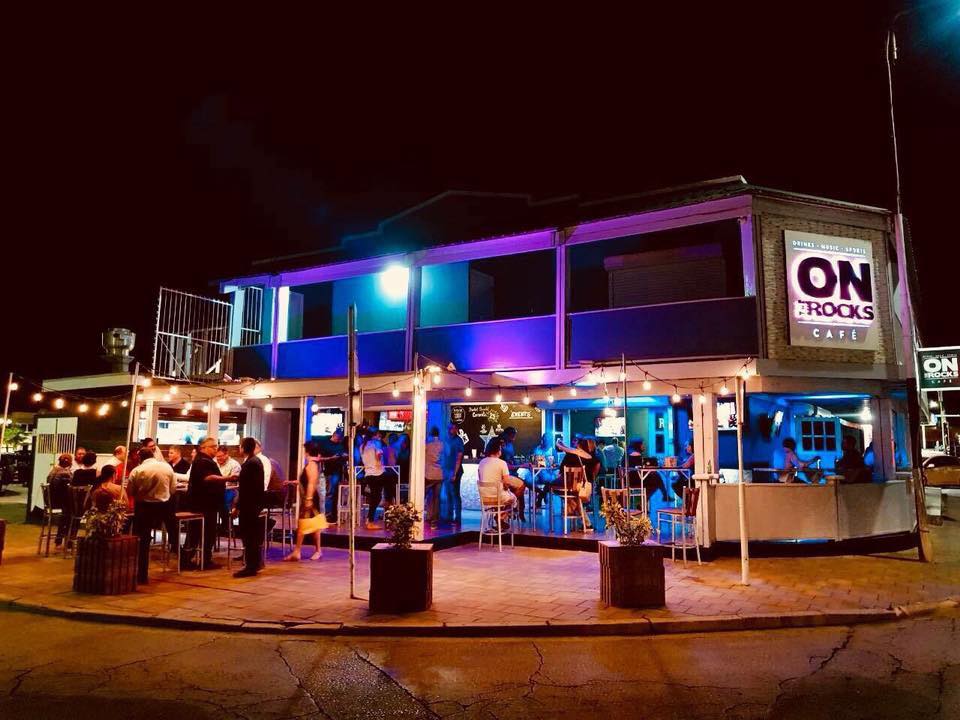 Escape the hotel area and make your way downtown to go where the locals go for drinks and the big game. With a cozy, casual ambiance and yummy food with local flavor, On the Rocks is the perfect place to hang with the locals and passionately cheer on your team!
Breakfast  
Lunch ✔
Bar Grub ✔
Drink Specials ✔
 Want to make the most out of each and ever day you are on the happy  island?
Check out more things to do in Aruba for inspiration and vacation planning!