Whether you are a visitor or a local, chances are you have probably heard of the Kukoo Kunuku Party Bus in Aruba, or rather you have heard the bus itself (loud music, signature horn tune, people on board singing and shaking their maracas…sound familiar?) I admit whenever one of their wacky, whimsical one of a kind, red hand painted buses zooms past me I SO wish I was on it. Well my wish came true! My colleague and I were fortunate enough to receive an invite to join in on their NEW tour: Wine on Down the Road.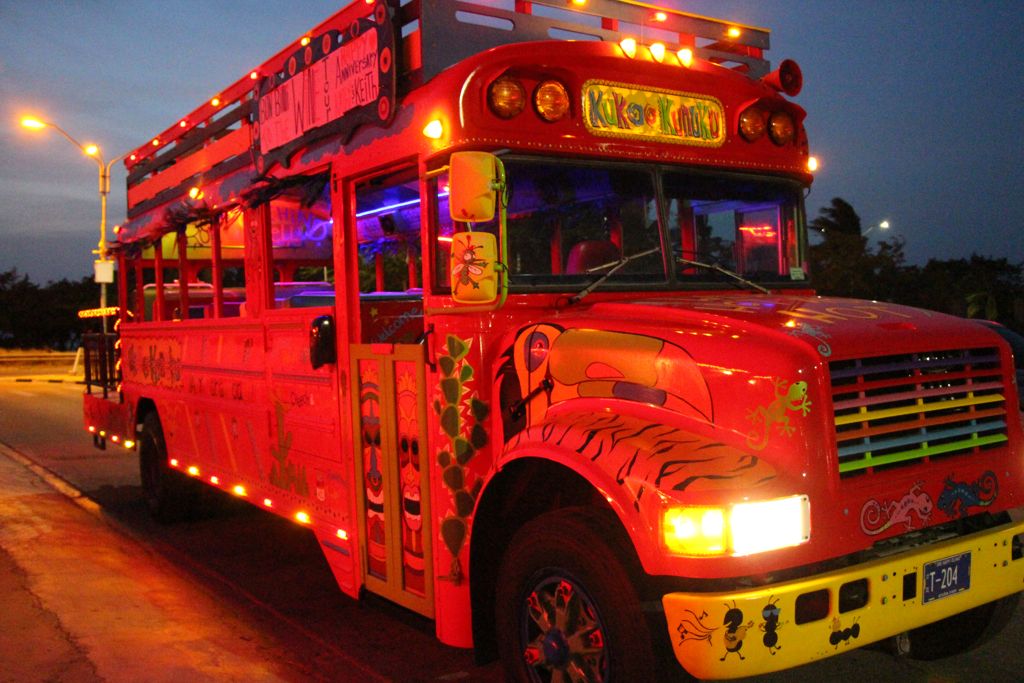 Kukoo Kunuku may be best known for their ever so popular Dinner & Nightlife or Pub Krawl Tour, however I am here to tell you that is about to change. For those of you worrying about a wine tour being a bit too "sophisticated" for your style have no worries…it's still Kukoo as we know it. When you combine excellent food AND wine at four of Aruba's TOP restaurants…what more do you need? Perhaps a designated driver? Well Joe (our bus driver of the night) has got you covered! Tip: when you see a roundabout approaching hold on to your seats (and maracas). Joe loves roundabouts, so much in fact he usually circles them twice! After a glass or two of wine, you too, will even find this amusing.
We were picked up in the low rise hotel area and as we boarded the fun, bright and colorful bus (his name is Pork Chop) we found to our surprise the group was a mix of both a younger and older crowd, making for a perfectly balanced group! There were no more than 15 of us allowing for a more intimate and fun atmosphere. After everyone was picked up we continued by passing Fisherman's Hut and the coast of Malmok Beach area providing beautiful scenery along the way.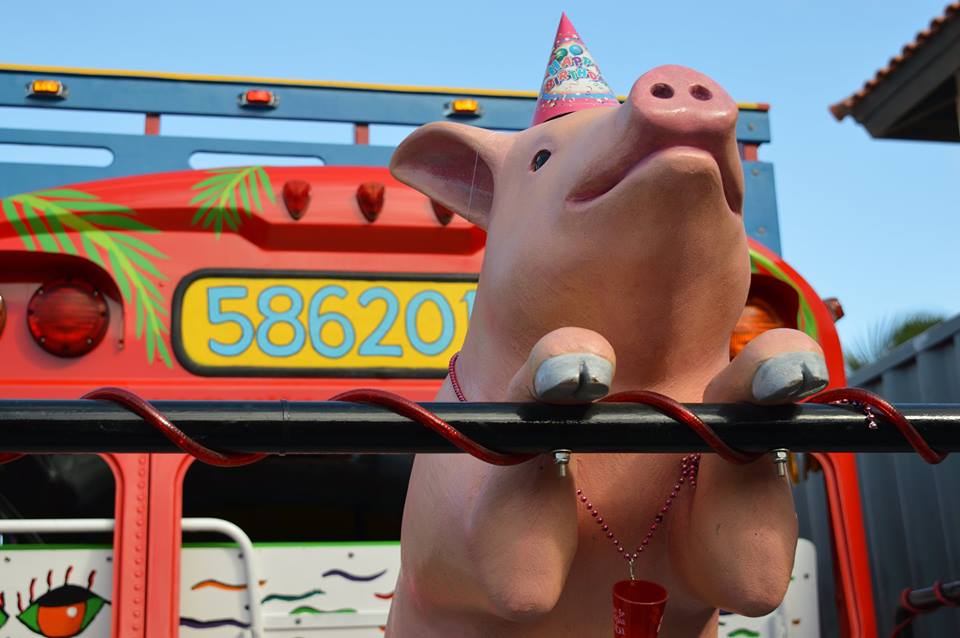 First stop: The Restaurant at Tierra del Sol. For those of you familiar with this 18-hole golf course you know it is easily one of Aruba's most beautiful and impressive properties. Our group gathered on the patio of the restaurant overlooking the magnificent golf course and deep blue wild waters clashing against the North Coast (a sight worth seeing if you haven't already). We were welcomed with a glass of Prosecco (mmm bubbles) and sufficient time to relax and take in our beautiful surroundings.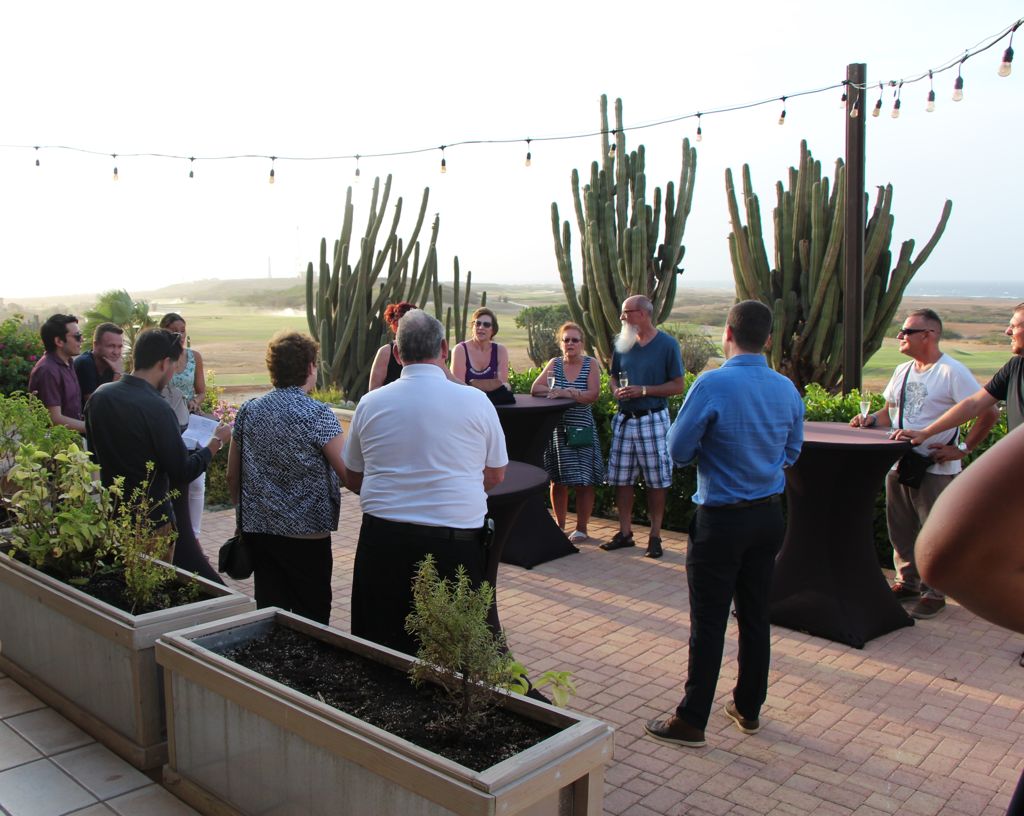 As Marcel, the sommelier (our own personal wine expert for the night) introduced himself he explained that at each stop we will be enjoying signature bites and dishes paired with beautiful wines from all across the world. At each restaurant the Chef or wait staff provides an explanation of what is being served and Marcel of course gives a background on the paired wine. Whether you are an avid wine connoisseur or someone who knows very little I can guarantee you will have a fabulous time!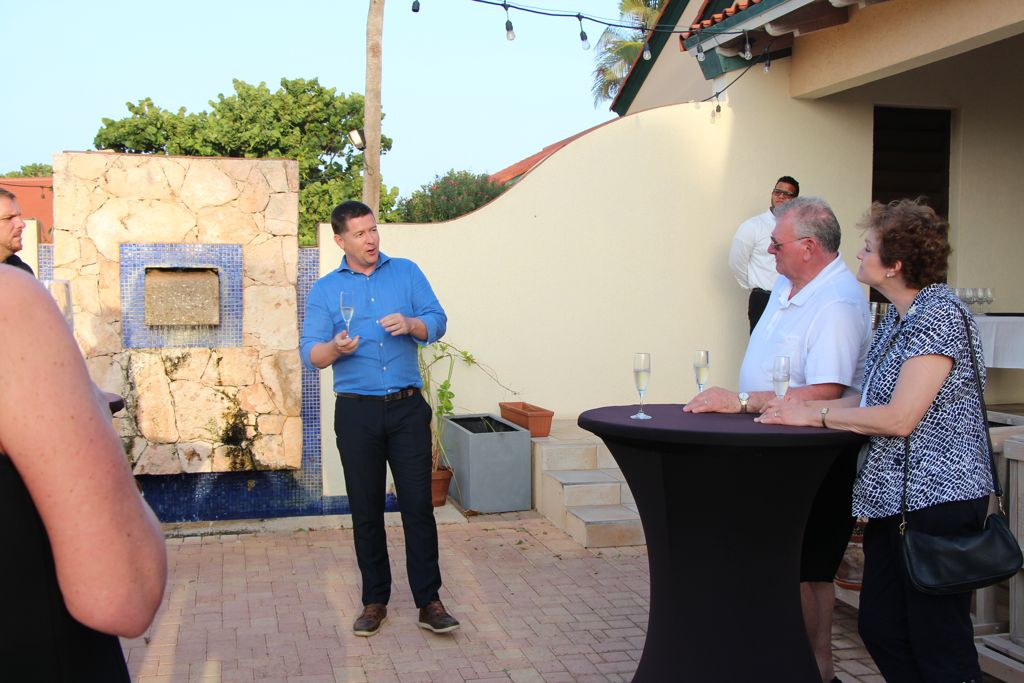 The Prosecco was a perfect start to the night with a fruity and slightly flowery bouquet, and fresh, fruity flavor. Served alongside the bubbly was prosciutto and melon on toast, drizzled with a balsamic glaze. A delicious and refreshing start to awaken our palates!
Our next dish came out relatively fast which was a good thing because that prosciutto had my mouth watering for more. A light, yet savory shrimp dish served over a bed of quinoa risotto and drizzled with a noisette citrus butter sauce was presented to us. Marcel then poured us a glass of Pouilly-Fume (a fancy French term also known as Sauvignon Blanc) with fresh herbal and mineral notes and underlying hints of flowers and fruit. The refreshing, clean finish of the wine and the flavors of the dish complimented each other perfectly.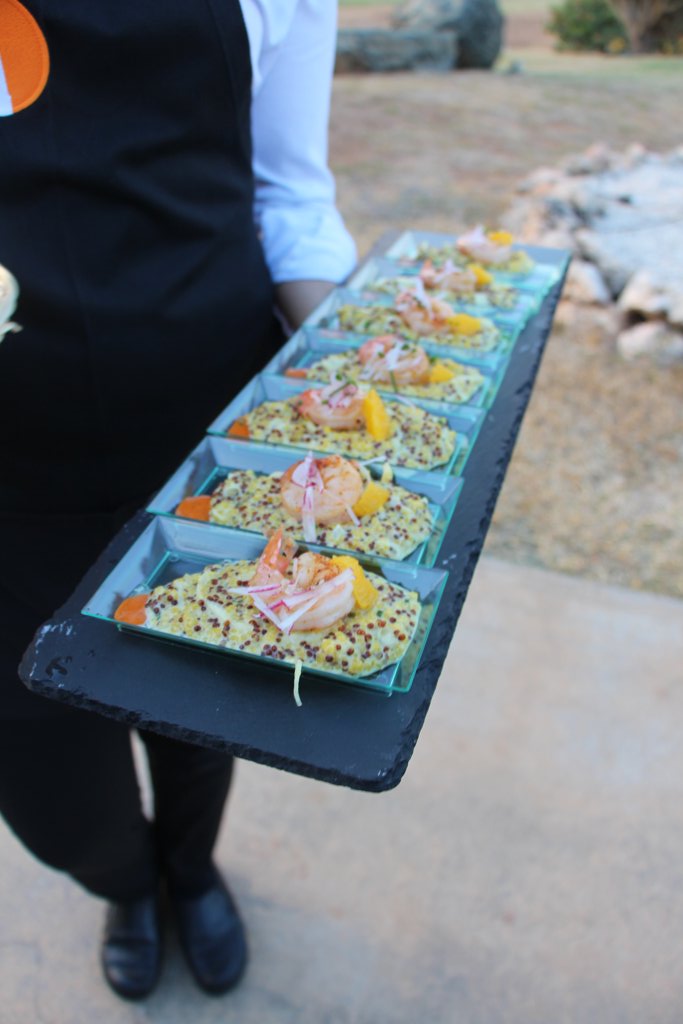 As the sun began to set, creating the PERFECT backdrop, we were delighted to learn we had one more dish at this lovely establishment! Perhaps they saved the best for last, if you like crab cakes that is. The crab cake was served over pickled green papaya with mango soy sesame vinaigrette, mint and cilantro leaves. Embracing this vibrant dish was a Chenin Blanc and Viognier blend. This blend had quite the expressive aromas, such as: Meyer lemon, peach and ripe honeydew melon. The juicy flavors were balanced with bright acidity allowing for a crisp and refreshing finish (mmm quite possibly my favorite).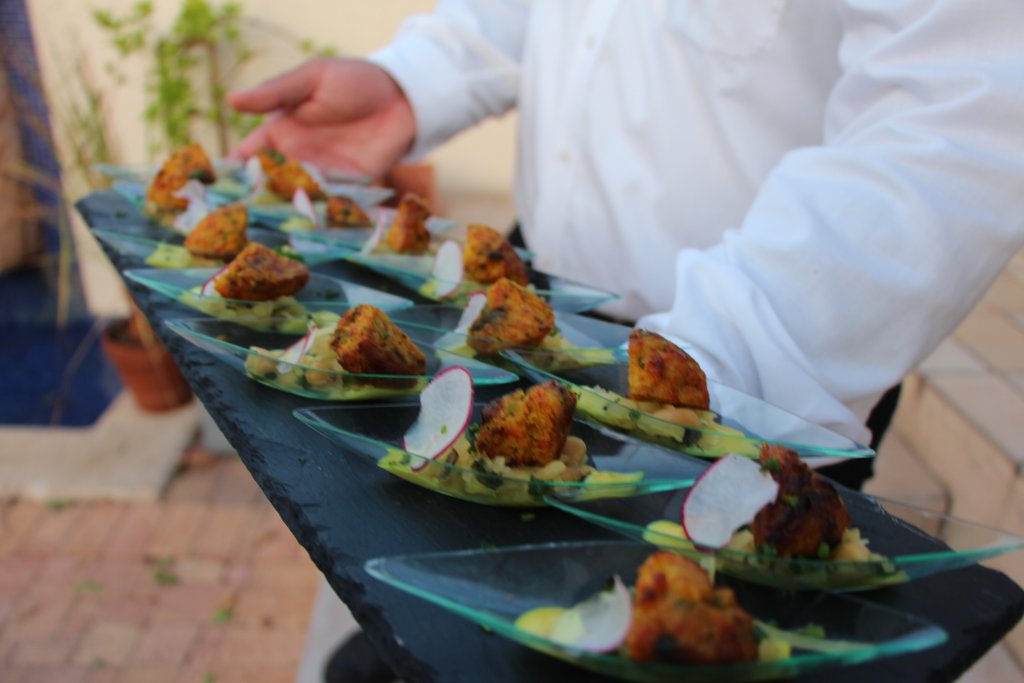 Although we were sad to say goodbye to Tierra del Sol we knew we only had more impressive surprises to come. So we hopped on the bus with satisfied, happy bellies and high spirits! With beautiful sunset views along the way and fun music in the background we snapped some pictures and mingled with the now even more social group (if I had to guess I'd say this was the wine's doing).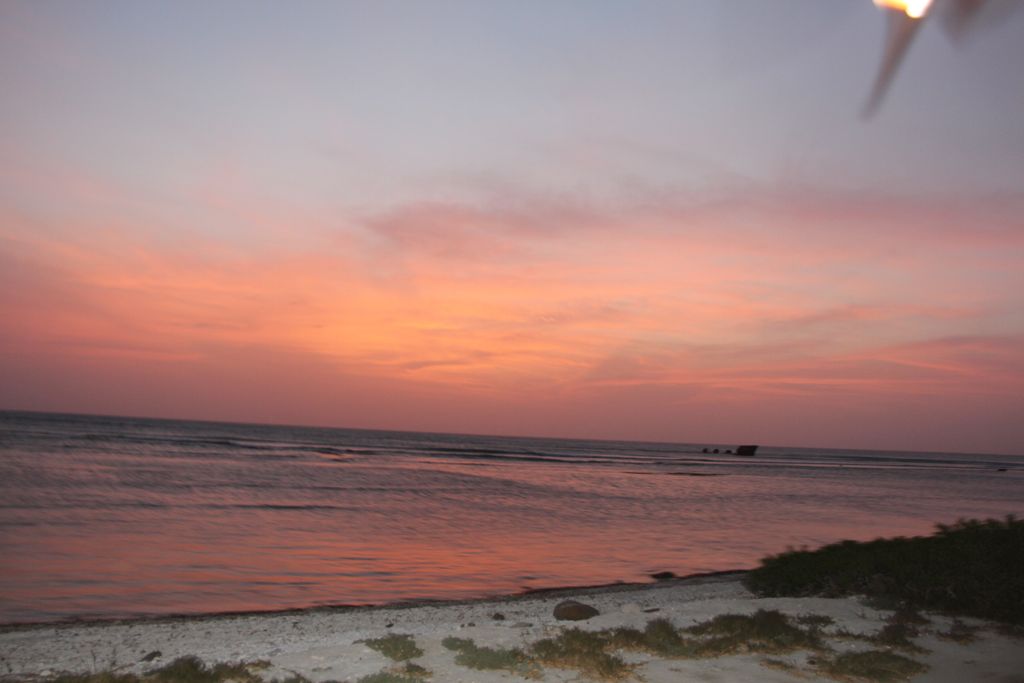 We made our way to the Eagle Beach area and pulled up to Screaming Eagle Restaurant and Lounge, one of Aruba's most praised and raved about restaurants. Seated outside on the terrace, the Chef came out to personally introduce his dish. Shortly thereafter, melt in your mouth pork belly served on white cabbage-red onion salad with bacon, watercress and nam prik mayonnaise was placed before us. Served with a Riesling, it was a match made in heaven! The sweetness of the wine cut perfectly into the rich, fatty texture and complimented the spiciness of the dish. As we were indulging I heard nothing but positive reviews on the dish and paired Riesling, this may have been the unanimous favorite of the night!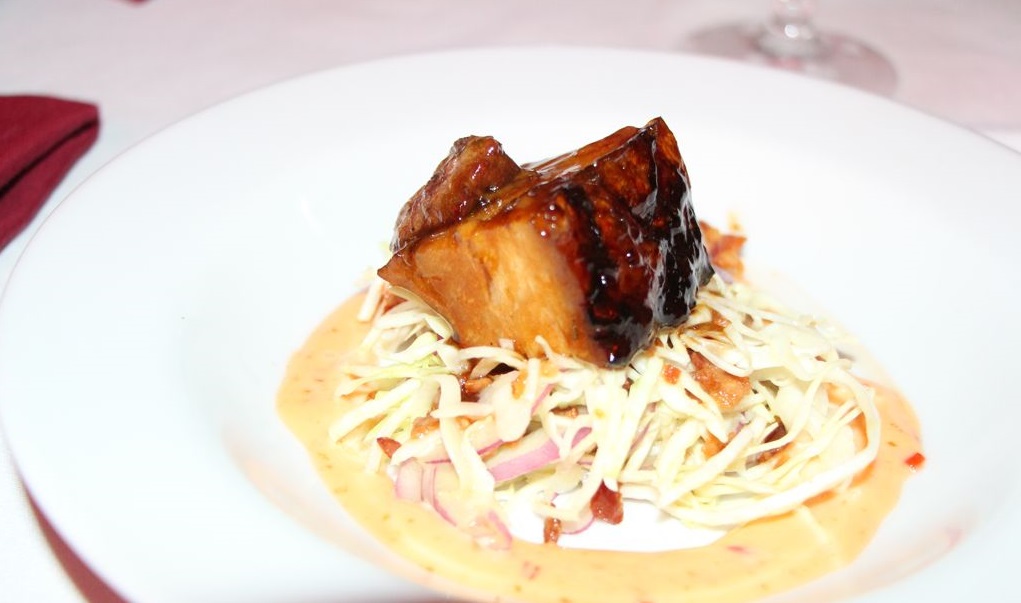 We left Screaming Eagle completely satisfied and eager for the next culinary surprise. Our bus headed to the Palm Beach area and arrived at Hostaria Da Vittorio, one of Aruba's most prestigious Italian Restaurants on the island. Seated on their beautiful outside terrace, surrounded by beautiful landscape and white lights we felt as if we arrived at a true "Piazza" in Italy.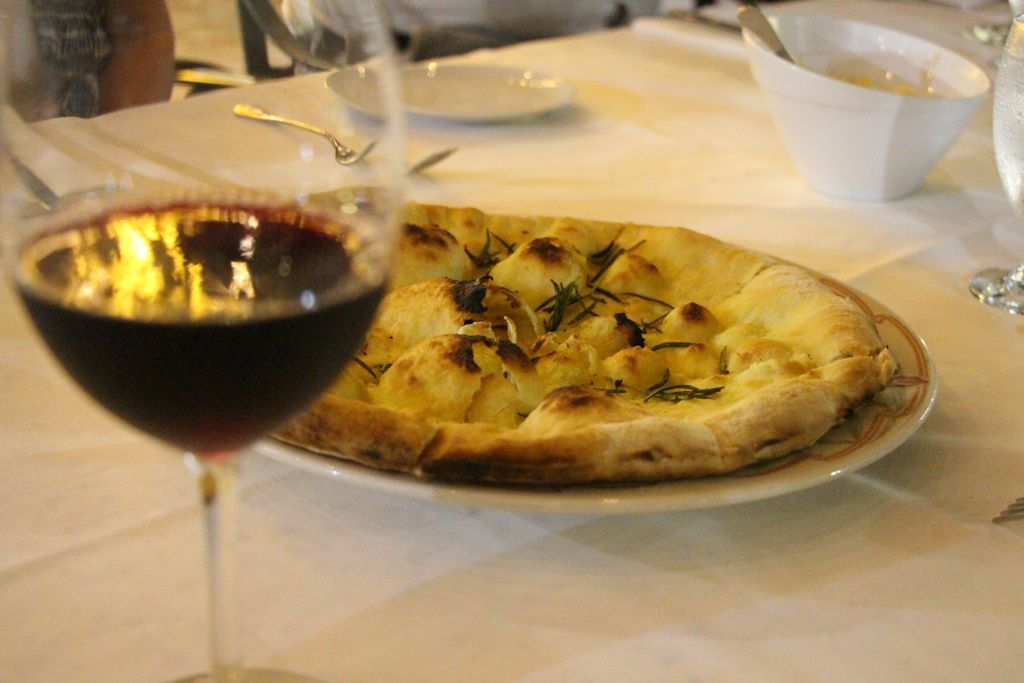 Freshly baked, warm, just out of the oven focaccia bread with olive oil for dipping and grated parmesan cheese was spread throughout the table. As we grazed with content Marcel poured everyone a generous glass of Chianti. Soon thereafter the Restaurant Manager greeted us and introduced their dish of the evening, Tortellini Ai Formaggi with prosciutto and peas in a cream sauce, made from scratch! It paired beautifully with the Chianti, so beautifully that I asked Marcel for a second glass of Chianti (he kindly obliged).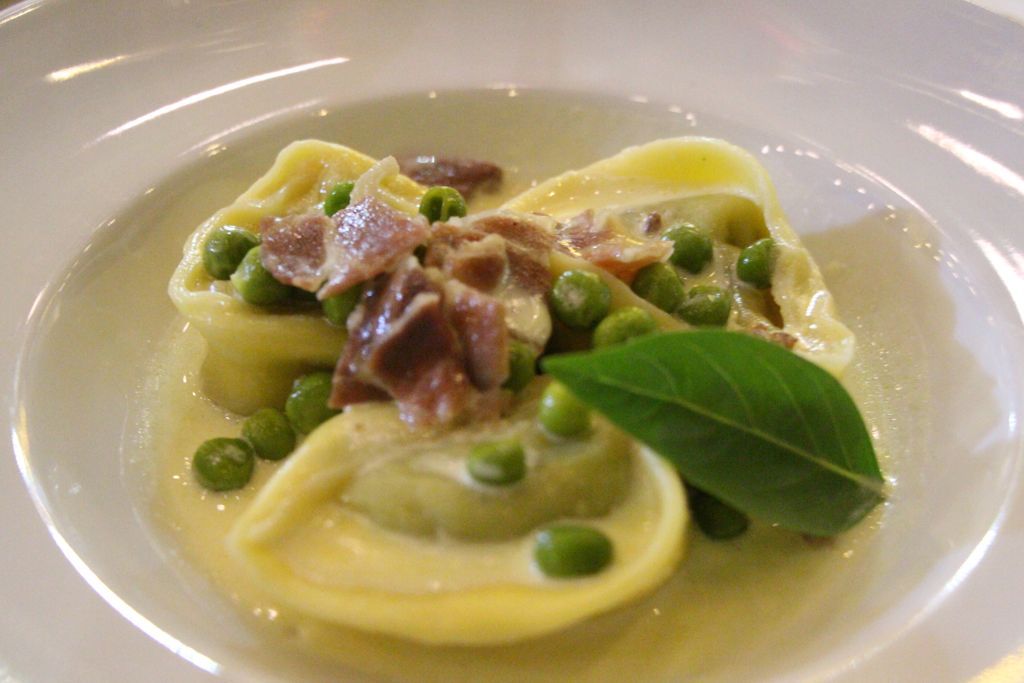 To complete our dining experience we made our final stop at Azia Restaurant and Lounge, we were seated outside at their chic, modern lounges with a plethora of stringed lights draped above us. We were served a sampler of four different desserts, including a mango custard, chocolate covered strawberry, crème filled pastry drizzled in chocolate, and mini chocolate brownie cake. Enhancing these delightful bites just right was a beautiful Cabernet Sauvignon. With a rich bouquet of dark fruits and spices, along with flavor of berries, vanilla and toasty oak, the complexity of the wine complimented our final dish perfectly!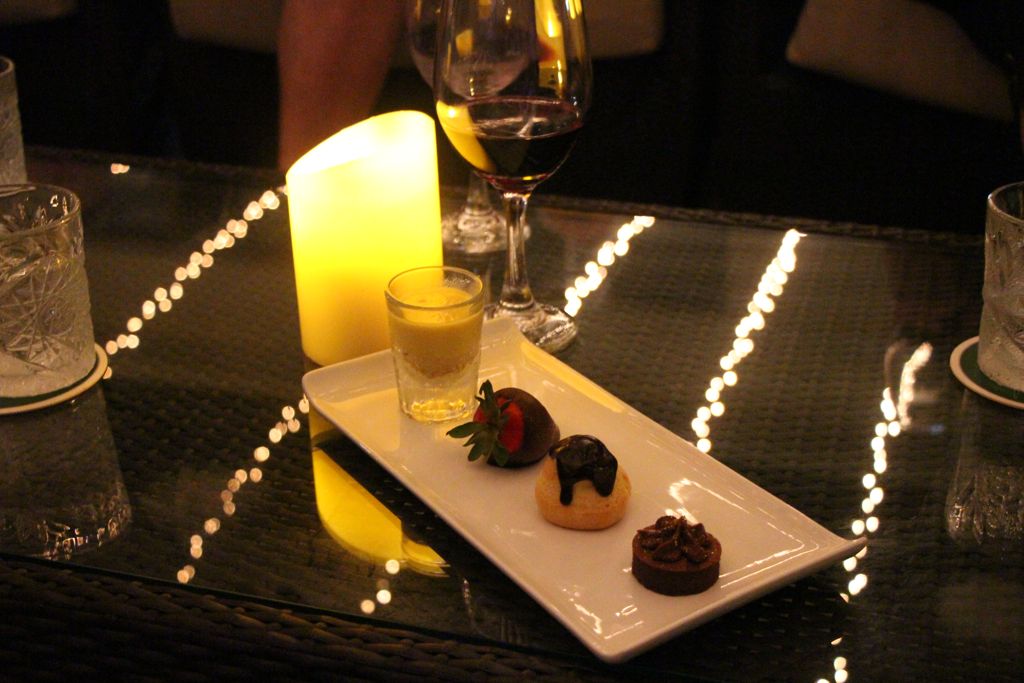 Sitting back, relaxing, nibbling on small dessert bites and mingling with each other was a lovely way to end to our evening. We made our way back to the bus, took a fun group shot and climbed aboard for one last breezy Kukoo ride!
As a total foodie and wine lover I can attest to giving this tour two thumbs up! The tour is PERFECT for group outings and special occasions…or simply, just because! Delicious, top-notch food along with perfectly paired wine is reason enough…or at least I sure seem to think so. The night consisted of good food, good wine, good people…and most importantly good vibes! Thank you Maki (creator and leader of the tour) for introducing this ingenious concept in Aruba, I cannot wait to come back! With a relaxing and laid back, yet fun atmosphere, there is no better way to end your day in paradise than to unwind with Kukoo Kunuku's Wine on Down the Road Tour.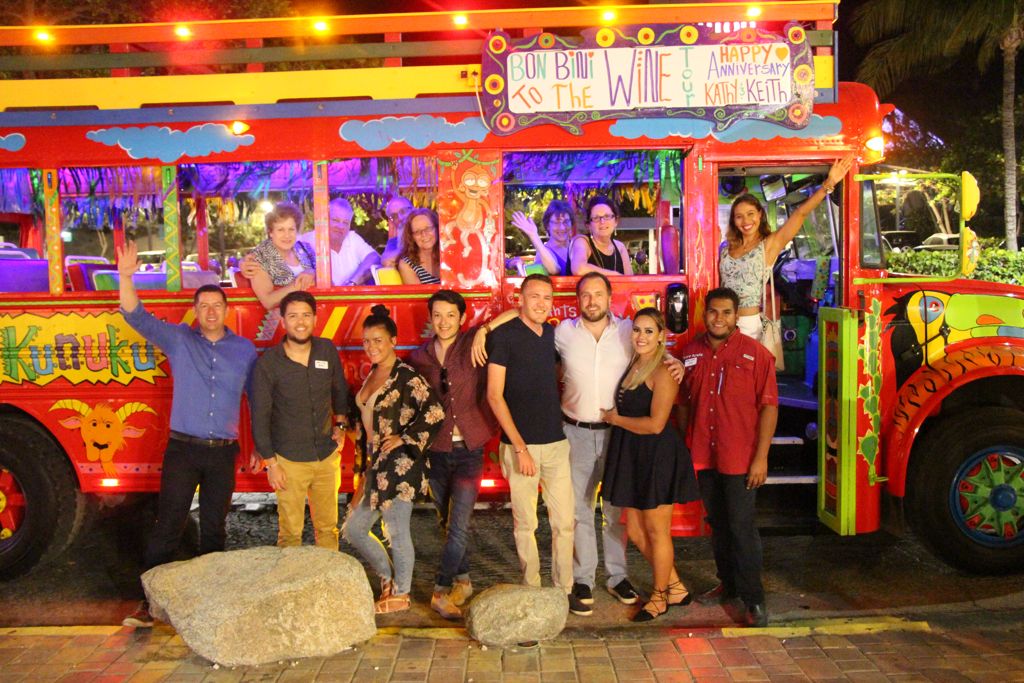 If wine isn't your thing (tear), no worries. Kukoo Kunuku has something for everyone. Hop aboard the Kukoo Kunuku bus for a day full of adventure or an evening of fun and entertainment. During the day you can see the Kukoo Kunuku bus cruising city streets and winding down country roads on their island tour. When the sun sets… get ready for a night you'll never forget on their party bus! Their slogan is true, it is "the perfect way for the young and the restless and the old and the reckless to spend an evening in paradise". I think that just about says it all…now time for you to come see for yourself!
View more information on Kukoo Kunuku and their new Wine On Down the Road Tour.