Sunday, December 8, 2013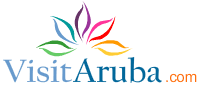 Aruba vacation and travel information on Aruba hotels, beaches, restaurants and so much more
skip to main content
Traveling with Pets
To enter Aruba the dog or cat must have lived continuously in a country with a low percentage of rabies for 6 months preceding the travel date or must be born and lived in the country of birth continuously until the date of travel.
Pets may not enter Aruba from any country with a high percentage of rabies. Animals traveling or originating from South and Central America are prohibited in Aruba.
To travel in the passenger compartment, the dog cannot weigh more than 20 pounds and must fit inside an airline approved carrier. The dog must be able to stand up and turn around in the carrier.
All animals entering Aruba must be accompanied by a veterinary Health Certificate issued from the originating country a maximum of 14 days prior to arrival and a rabies inoculation certificate issued within 30 days prior to arrival.
It is required that the dog or cat has a micro/identification chip when entering Aruba.
You have to declare that you are bringing in a dog or cat at Aruba customs when you arrive so they can check the paperwork. For visitors leaving Aruba on a flight to the US, you need to declare your bringing in a dog or cat at US customs so they can check they paperwork.
Not complying with above regulations means that the dog or cat may be refused and that the authorities can decide to return the pet to his home country or to place the pet in quarantine at the expenses of the owner.
Pet owners of all other pets are advised to contact the relevant authority in their country or on Aruba for information on the entry requirements.