Saturday, June 25, 2016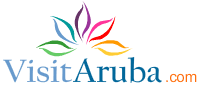 Aruba vacation and travel information on Aruba hotels, beaches, restaurants and so much more
skip to main content
Aruba Top Drive
heading
Service
Free pick-up and drop-off
details
Description
Aruba Top Drive is one of the leading car rental companies in Aruba. With over 15 years of experience in this market, we put your satisfaction at the center of all we do. Each day we strive to provide you with the most comfortable way to discover the island while offering competitive prices. With Aruba Top Drive you receive free shuttle service for Airport pick-ups/drop-offs, free roadmaps, 24-hour road service, unlimited mileage, free Liability Insurance and a wide variety of vehicles!
quickFacts
Office locations
Alto Vista 129 (Main Office) from 8:00 am to 6:00 pm Phone +297 587 1729 USA Phone 1 866 978 5373
Occidental Grand Aruba from 8:00 am to 4:30 pm
Manchebo Beach Resort & Spa from 8:00 am to 4:30 pm
Riu Palace Aruba from 8:00 am to 4:30 pm
Wayaca office (near Wayaca Service Station) from 8:00 am to 6:00 pm
Paseo Herencia Mall from 5:30 pm to 9:00 pm
Quick Facts
With Aruba Top Drive you receive free shuttle service for Airport pick-ups/drop-offs, free roadmaps, 24-hour road service, unlimited mileage, free Liability Insurance and a wide variety of vehicles!
price
Low Season Rate
Contact the Car Rental
High season rate
Contact the Car Rental
reviews
Trip Advisor Reviews
GREAT experience!
We just returned from Aruba and I am pleased to recommend Top Drive to those wanting to rent a car. Prior to our trip, I emailed Top Drive with a list of questions regarding a mini van rental. I received answers to my questions within an hour or so and always in a courteous manner. While on the island, the car was delivered to our hotel on time and in terrific condition. We were able to return the vehicle to the off airport location which was only minutes from the airport. Top drive drove us immediately to the airport without any problems! I'll rent from Top Drive next year, for sure...great car, great service at a great price!
Terrific Top Drive!
We just rented from Top Drive on 29 June and I had only made my reservation with Peter while I was waiting in Charlotte for our connecting flight on our way to Aruba. I called the 800# and made the arrangements with Peter, he said Manny would be waiting at the airport for our flight when we arrived so everything was all set. Then as we were about to board, the flight was delayed 3 1/2 hours! I immediately called Peter back and told him we would not arrive till after his office was closed and can we get the car the next day, he said Manny would wait till we arrived at 7:00 and still pick us up at the airport that evening. When we finally cleared immigration it was just after 7 and there was Manny right outside the door, he loaded our luggage and drove us to the office, the car I was promised was there waiting at the price promised and the paperwork was minimal, we were on the road by 7:20! The next day we stopped at Ling & Sons to pick up some groceries and as we walked to the entrance a man approaches us and asks if I was Mr. Brian at which I wondered how he knew and I said yes, here it was Peter who saw us drive up in the rental car and knew it was us. He offered his card and said if there was anything we needed to please call. I thanked him again for picking us up late at the airport and said Manny was great. When we returned the car we were in and out of the office and at the airport within 15 minutes. I highly recommend Top Drive and Peter and his staff, by far the least expensive and the BEST customer service!
Our 8th rental
We have rented from top drive 8 times and they are great. The cars are very new, clean and inexpensive. We have rented a jeep for the day in the past to explore the back country. I locked myself out of the car one day downtown and the came out in minutes to get the open and me on my way.
Excellent experience
Een waanzinnige bijdrage aan een goede vakantie. Volgens afspraak werd ik afgehaald bij het vliegveld en op 2 minuten afstand werd een zo goed als nieuwe Jeep (Wrangler) afgegeven. De medewerker was beleefd en legde alles geduldig uit. Omdat het rijden met z,n auto een aparte ervaring is had ik een vraag en belde naar het kantoor. Daar werd ik weer geholpen door volgens mij ene Peter die ondanks mijn wat onnozele vraag geduldig en beleefd hielp. Om kort te gaan een goede auto, waanzinnige service voor een klein prijsje. Nergens kon ik en voordeliger auto huren! Een aan te bevelen autoverhuurbedrijf voor een top vakantie.
Jeep Wrangler adventure
During our vacation on Aruba from 28th February to 14th March we've rented a Jeep Wrangler at Top Drive. Due to the carnival weekend we weren't able to rent a Jeep in advance, but after the carnival weekend we'd made a phone call to Top Drive to inform for availabilty for a Jeep Wranger and - to our surprise - within 5 minutes the reservation was completed and we could pick up the Jeep within an hour. The Jeep was the 2012 model, and felt very robust and safe. However during one night the car refused to start, probably caused by a defect alternator. Next morning we called Top Drive, and I spoke to Peter to solve this issue. In 15 minutes Peter arrived at our appartment with a new Jeep Wranger for us!!! I have to say: Top Service at Top Drive !!! Peter also offered to pay for the taxi we had to take due to the broken car. I really can recommend Top Drive to anyone who wants to rent a car in Aruba.
Jan 02, 2015
I rented from them last year & have a reservation for Febraury. They have been very easy to work with. Cars are clean & newer. Prices seem reasonable & I rent for 2 to 3 weeks every year. I use them when Tropic is not available. Last year I accidentally dropped my key into the trunk when picking a friend up from the airport. They came & unlocked the trunk & retrieved the key. Made sure I showed them my ID before they gave me back the key. I definitely appreciated that. At first he wouldn't take any money, but did let me pay for the parking lot fee.
Dec 29, 2014
We rented a Jeep from them 2 different times in June. Very happy with the service and the Jeep. We will be using them again next year too!!
Dec 29, 2014
We rented from them in April. It went smoothly and we were very happy. The office is very close (about a 2 minute drive). We were picked up at the airport and shuttled over. Our vehicle was a brand new Hyundai Tucson. We are renting with them again this year!
Jun 14, 2013
We have rented from top drive the last four years and never had a problem. They will pick you up at the airport and drive you to their office and drive you back to airport on departure day. They also have a rep at Manchebo where we stay.
Jun 14, 2013
We just rented a jeep for the day. Highly recommend them! Newer model, clean, very friendly staff, on time, etc. good price on a four door Jeep. They are in the Occidental hotel, among other places.
Mar 10, 2012
We rented from them last month.... I thought there cars/jeeps seem to be in the best shape compared to other companies. Everything was fine.. only negative is there are higher on their prices then most. And, i thought when they said they come to your hotel was that they drop off the vehicle to you ..(had this with another company) but the actually pick you and take you to their location.... not a big deal.. I just thought it was something else. I would recommend.
Mar 10, 2012
We rented from them last summer and had a good experience. We will be renting from them again this summer. Deepak was very accomodating and good to work with.