Wednesday, July 27, 2016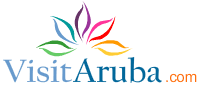 Aruba vacation and travel information on Aruba hotels, beaches, restaurants and so much more
skip to main content
Jay's Car Rental
heading
Address
Sabana Blanco 70E, Suite 12-1
Service
Free pick-up and drop-off
details
Description
Jay's Car Rental offers the largest selection of rental cars and the Best car rentals deals on the island. With a personal touch we offer on time and professional service. We are committed in providing the customers with the highest standards of quality and reliability.
quickFacts
Quick Facts
Office locations:
Main office at Sabana Blanco, Daily 08:00 - 18:00 hrs, Tel +297 5832223
Hotel office at Bubali 12, Daily 08:00 - 17:00 hrs, Tel +297 7447860
Cruise ship terminal, Daily 08:00 - 17:00 hrs, Tel +297 5828045
Our main office is located 2 minutes from Airport, we offer free shuttle to the office or free pick-up and drop off to and from your hotel.