Thursday, April 24, 2014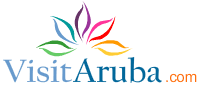 Aruba vacation and travel information on Aruba hotels, beaches, restaurants and so much more
skip to main content
Economy Car Rental
heading
Overall Rating
Ratings and Reviews
No rating yet. Be the first to rate this.
Address
Bushiri 27 (behind City 1)
details
Description
Our name says it all! Economy! Low rates, new cars in top quality condition, fast and friendly service. You can take delivery at the airport or we'll gladly pick you up at your hotel and take you back at the end of your rental. Ask about our 3-DAY & WEEKLY SPECIALS!
quickFacts
Office locations
Reina Beatrix Airport Office, Opening Hours: 7am till 11 pm, Monday to Sunday
Head Office Bushiri 27, Opening Hours: 8am till 5 pm
price
Low Season Rate
Contact the Car Rental
High season rate
Contact the Car Rental
reviews
Ratings And Reviews
Ratings and Reviews
Recent Reviews
No reviews have been submitted yet.