Monday, December 9, 2013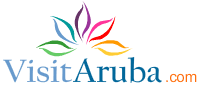 Aruba vacation and travel information on Aruba hotels, beaches, restaurants and so much more
skip to main content
When to travel
Holiday Seasons
The low season runs from mid-April until mid-December. The high season runs from mid-December until mid-April. Some hotels and other companies may vary this slightly. Sometimes also a mid-season is in effect for e.g. July and August.
Hurricanes
It is important to mention that Aruba lies south of the general hurricane paths and usually only experiences fringe effects of nearby tropical weather. Nonetheless it is not unknown that tropical systems form close by and do have their effects on the island.
Latest active hurricanes:
2005, Feb - Ivan. Ivan caused plenty of rain, but the winds were tolerable.
2006 - Major hurricanes did not effect Aruba.
2007 - Dean. Dean also caused heavy rain, although not as much as Ivan.
Rain season
The rain season is considered somewhere from October into December. Most times December is not that wet, and you can have a good vacation in the rain season as well. Often times short rain showers occur at night, and your day is still filled with plenty of sun. Sometimes some clouds will stay for a day or two, but the temperature will still be just right.
Temperature
September is the hottest month, not only does the temperature rise (but just a few degrees), also in this month the winds slow down to a breeze or no wind at all. This makes the perceived temperature higher. If you're a real sun lover, this is the month to come to Aruba.
Holidays
Make sure to know the official holidays of Aruba. If you arrive on an official holiday, or even on a regular Sunday, take notice that most shops will be closed. On Good Friday, the Friday before Easter, most shops near the harbor are closed, but cruise ships do arrive on that day.
One of the good moments to arrive of course is during the Carnival festivities, running from January until March.