Wednesday, April 23, 2014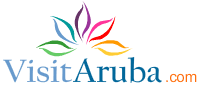 Aruba vacation and travel information on Aruba hotels, beaches, restaurants and so much more
skip to main content
Aruba Events
Aruba offers many different events throughout the calendar year. Aside from events that often accompany national holidays and traditional celebrations, your Aruba vacation may well coincide with international competitions and tournaments, sailing regattas and other sporting events. Furthermore annual film, music, art, and food festivals are held, along with other weekly cultural events.

Use our Aruba Events calendar to find events that coincide with your stay. You can select a specific date, search by a range of dates, or search by name if you know what event you are interested in.
One of Aruba's most famous events is the Aruba Carnival, which includes weeks of events that feature colorful decorated floats of all shapes and sizes, contagiously throbbing music, and parades with luxuriously costumed groups of celebrants of all ages, Carnival Queen elections and musical events such as the famous Tumba Festival and Calypso and Roadmarch competition.See the list Below for the Aruba Carnival Schedule and other helpful event lists.
Below are some notable upcoming events
April 2014
May 2014
June 2014
July 2014
August 2014
September 2014
October 2014
November 2014
December 2013
January 2015
February 2015
March 2015
April 2015
Aruba One Cool Summer Event
Aruba's summers are special - long and cool! There's so much to do and so much to see! You name it, Aruba's got it! We'll try and highlight some of this summer's events. One Cool Summer for everyone Honeymooners, Families. Visit the pages for more information.
Historic Events
Renaissance Marketplace is hosting their traditional Food Festival on Saturday November 9 starting at 5:00 pm! With activities and a variety of dining options for the entire family! The outdoor party atmosphere provides a feast of sound, flavor and excitement! 7 International celebrity chefs will cook live on stage with our local chefs! You cannot miss it!