Thursday, March 5, 2015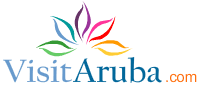 Aruba vacation and travel information on Aruba hotels, beaches, restaurants and so much more
skip to main content
Soul Beach Music Festival
The 2015 Soul Beach Music Festival will fly into Aruba for the most electrifying music festival event of the year. The 2015 Soul Beach Music Festival kicks-off Memorial Day Weekend, in Aruba's sun-kissed paradise, with five-days of power-packed events. Join Soul Music Lovers from around the world and take part in amped-up nightclubs, sizzling beach parties, and music concerts.
Soul Beach Music Festival, Aruba May 20 - 25, 2015
Concert Headliner - Trey Songz
Concert Headliner - Charlie Wilson
The two-night concert series had featured many artists including Maze, Sean Paul, Chaka Khan, Wyclef Jean, India Arie, the Gap Band, Boyz II Men, Lauryn Hill, Nina Sky, Anthony Hamilton, Alicia Keys, Brian McKnight, Wayne Brady, Estelle, Jamie Fox, Etana, Robin Thicke,Common, Mary J Blige, Raheem De Vaughn, Tony Braxton, and Joe Thomas. Contact Aruba Tourism Authority at Tel. +297 582-3777 / Fax +297 583-7403 / or visit www.soulbeach.net for additional information. Please visit our Facebook page to get the latest information and event updates.
Car Rental
Did you know that with the VisitAruba Plus card you will get the best car rental deal ever at Budget by getting an extra 10% off? This offer is available exclusively to VisitAruba Plus card members, you will not get it anywhere else! www.budgetaruba.com has the best Budget rates online outright, better than what you will get on Expedia, Travelocity or any other online car rental travel distributor and with the VisitAruba Plus card you will get an extra 10% off!
See this event in the Calendar
Schedule of Events (subject to change)
NO CAMERAS WILL BE ALLOWED INTO CONCERT VENUES
Wednesday, May 20
ARUBA WELCOME CELEBRATION
Thursday, May 21
LIVE RADIO REMOTES
BEACH PARTY
CASINO NIGHT
AFTER PARTY
Friday, May 22
LIVE RADIO REMOTES
BEACH PARTY
COMEDY CONCERT
AFTER PARTY
Saturday, May 23
LIVE RADIO REMOTES
BEACH PARTY
MUSIC CONCERT
AFTER PARTY
Sunday, May 24
LIVE RADIO REMOTES
BEACH PARTY
MUSIC CONCERT
AFTER PARTY
MONDAY MAY 25
MEMORIAL DAY "COOL DOWN" BBQ
Location: Moomba Beach
FEATURING: SPECIAL GUEST DJS
**Details subject to change**
Line up
| | |
| --- | --- |
| | |
| Trey Songz | Charlie Wilson |