Friday, December 19, 2014
Aruba vacation and travel information on Aruba hotels, beaches, restaurants and so much more
skip to main content
Caribbean Sea Jazz Festival
The 8th Caribbean Sea Jazz Festival is coming up with new fresh line up. The years festival attracted some 8,000 local and international visitors who enjoyed a total of 20 high quality jazz acts, combo's and bands. From the new location at Renaissance Festival Plaza to the varied line-up, indoor art gallery and cozy Food Court - it was all a great success.
Please keep coming back for more information coming up soon...
The Caribbean Sea Jazz Festival is inspired by Paul Acket, the creator of the North Sea Jazz Festival in The Netherlands, and the well-known Aruba Jazz & Latin Music Festival, which took place from 1986 till 2001. Aruba really enjoyed the success of this festival and would like to have a similar festival take place once more.
Car Rental
VisitAruba Plus card members receives the best car rental deal ever at Budget by getting an extra 10% off. This offer is available exclusively to VisitAruba Plus card members, you will not get it anywhere else! www.budgetaruba.com has the best Budget rates online outright, better than what you will get on Expedia, Travelocity or any other online car rental travel distributor and with the VisitAruba Plus card you will get an extra 10% off!
Grocery Shopping
As an American-style supermarket, Ling and Sons conveniently provides everything under one roof from fresh produce, daily-baked breads and pastries, premium meats, and quality wines to gourmet and ethnic products, fine chocolates, and specialty items found nowhere else on the Island. They are also the only retailer on Aruba that delivers the exclusive line of IGA brand products.
Ling & Sons IGA Super Center is the only supermarket in Aruba with online shopping, accepting all major credit cards through the website also. You can enjoy doing all your grocery shopping from the comfort of your home or hotel. Just place your order in their online shop and they will deliver your purchases directly to you.
Please visit our Facebook page to get the latest information and event updates.
Website of Caribbean Sea Jazz Festival
Schedule and Line Up Information
Program
Friday, October 3

Saturday, October 4

2014 Line Up of the 8th Caribbean Sea Jazz Festival
LiV Warfield & The New Power Generation Hornz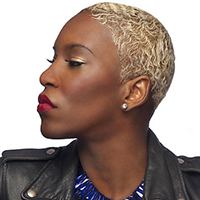 LiV Warfield (35) is a native to Peoria, Illinois (USA) and grew up in a religious family where she was mainly influenced by gospel music. In 2006 LiV released her first solo-album with strong soul music, funk and jazz influences. She soon attracted a lot of attention with her distinct voice, which LiV herself describes as "alternative R&B Soul with a little bit of Rock 'n' Roll". Over the past years LiV has performed alongside a host of legendary artists such as Al Green, B.B. King and earned a spot in Prince's backing vocal group the New Power Generation. After the legendary performer watched her YouTube audition tape she sent him, he became one of her greatest celebrity supporters, proven with an offer to sing on his 2010 album Lotusflow3r. LiV Warfield & the New Power Generation will definitely add color and rock-flavor to the Caribbean Sea Jazz Festival 2014.
Prince Royce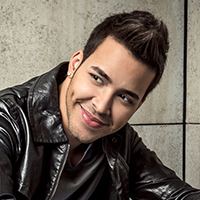 At the age of twenty-two, Royce garnered the Composer of the Year Award at the 2012 Latin Billboard Awards, becoming the youngest person in the history of the awards to receive the honor; and at 23 he won the 2013 BMI Latin Songwriter of the Year Award.
Candy Dulfer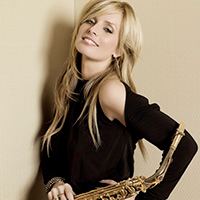 Candy Dulfer (45) is a popular Dutch smooth jazz alto saxophonist. She started to play saxophone at the age of six. Her debut album Saxuality (1990) received a Grammy Award nomination. She has performed and recorded songs with renowned musicians, such as her father, famous saxophonist Hans Dulfer, Prince, Dave Stewart, Pink Floyd, Van Morrison and Maceo Parker.
Grupo Gualao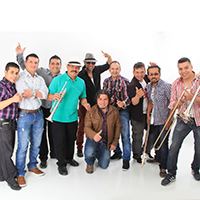 Grupo Gualao is an innovative musical proposal which presents an ancestral force with magical stage/scene interpretative qualities, anteceded by its creator's and director's trajectory of over twenty years
Eric Calmes & Friends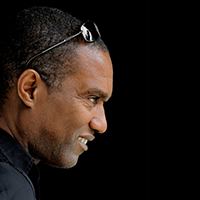 Eric Calmes (59) is a renowned bassist from Curaçao. He finalized his studies at the Sweelinck Music Academy in Amsterdam and started his career in the seventies. Originally playing salsa, Eric continued in jazz music and soon established his name in the Dutch jazz scene.
Ryan the Haret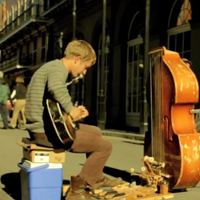 Jazzanova DJ Set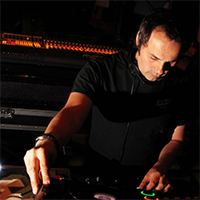 For more than fifteen years the eclectic collective from Berlin has been busy producing, composing, arranging, remixing, DJing and generally shaping our musical world – in the clubs, on the air, in the studio, live on stage, and with their label Sonar Kollektiv.
Shuffle Demons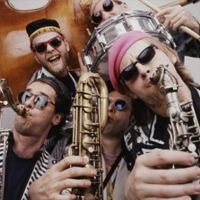 The Shuffle Demons are a high-energy Canadian band that blends virtuosic jazz and funk playing with eye-catching costumes and over the top stage antics to produce an incredible show. A hit at festivals all over the world, the Shuffle Demons are a crowd pleasing, full-on musical group that backs up wild stage antics with phenomenal playing by some of Canada's most talented musicians.
Sazon Cubano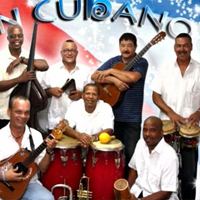 Richard Bona Quintet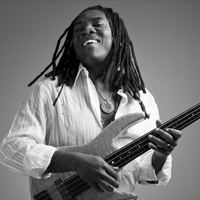 Richard Bona (46) was born in Camaroon, Africa as Bona Pinder Yayumayalolo. He is a singer/songwriter, bass player, composer, bandleader and digital & analog engineer/producer. Bona comes from a musical family and began learning to play the guitar at age 11. In 1980 aged just 13, he assembled his first ensemble for a French jazz club in Douala, the largest city of Camaroon.
The KrossHart Project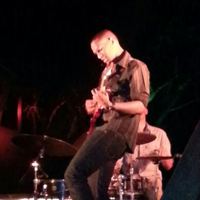 Ladies and Gentlemen: behold the young and talented Jazz musicians of the Aruban soil! They are the KrossHart Project featuring the young artists Chris Kross and Siegfried Hart together with their musical friends Denny Loefstop, Lidrick Solognier and Angelo Kock. These youngsters will amaze you with their talented performances of Jazz standards, Fusion and Latin. We assure you: The KrossHart Project is a must-see at the Caribbean Sea Jazz Festival.
Floorplan