Monday, December 9, 2013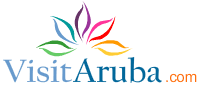 Aruba vacation and travel information on Aruba hotels, beaches, restaurants and so much more
skip to main content
Caribbean Sea Jazz Festival
The 7th Caribbean Sea Jazz Festival is more than thrilled with the results. The years festival attracted some 8,000 local and international visitors who enjoyed a total of 20 high quality jazz acts, combo's and bands. From the new location at Renaissance Festival Plaza to the varied line-up, indoor art gallery and cozy Food Court - it was all a great success.
Please keep coming back for more information coming up soon...
The Caribbean Sea Jazz Festival is inspired by Paul Acket, the creator of the North Sea Jazz Festival in The Netherlands, and the well-known Aruba Jazz & Latin Music Festival, which took place from 1986 till 2001. Aruba really enjoyed the success of this festival and would like to have a similar festival take place once more.
Car Rental
VisitAruba Plus card members receives the best car rental deal ever at Budget by getting an extra 10% off. This offer is available exclusively to VisitAruba Plus card members, you will not get it anywhere else! www.budgetaruba.com has the best Budget rates online outright, better than what you will get on Expedia, Travelocity or any other online car rental travel distributor and with the VisitAruba Plus card you will get an extra 10% off!
Grocery Shopping
As an American-style supermarket, Ling and Sons conveniently provides everything under one roof from fresh produce, daily-baked breads and pastries, premium meats, and quality wines to gourmet and ethnic products, fine chocolates, and specialty items found nowhere else on the Island. They are also the only retailer on Aruba that delivers the exclusive line of IGA brand products.
Ling & Sons IGA Super Center is the only supermarket in Aruba with online shopping, accepting all major credit cards through the website also. You can enjoy doing all your grocery shopping from the comfort of your home or hotel. Just place your order in their online shop and they will deliver your purchases directly to you.
Please visit our Facebook page to get the latest information and event updates.
Website of Caribbean Sea Jazz Festival
Schedule and Line Up Information
Program
Stay pending for more information of the 8th edition of the Caribbean Sea Jazz Festival taking place October 3 & 4 2014
2013 Line Up of the 7th Caribbean Sea Jazz Festival
George Benson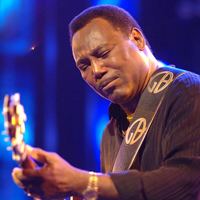 There are legends in the world of music... and there are icons. George Benson earns both qualifications; from the '70s to the present' from jazz to pop, and from instrumental innovator to vocal sensation. In June 2013, Benson delivers an album he has literally been preparing for all his life: 'Inspiration-A tribute to Nat King Cole'. His 2013 World Tour brings George Benson via Europe, Australia, Asia and The America's to our own happy island Aruba!
Giovanca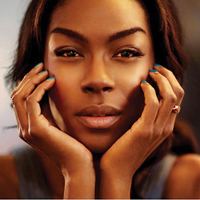 Super pure, full of soul, with effortless changes and an enormous amount of control of her voice. Giovanca gets everyone swinging, she plays soft and hard and pulls the stars from the sky! Giovanca is Dutch singer/songwriter of Caribbean descent. Both parents, her entire family have their roots on the Island of Curacao.
El Gran Combo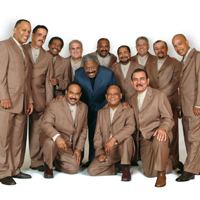 El Gran Combo de Puerto Rico is officially considered as the most popular Salsa group that has ever existed and nicknamed La Universidad de la Salsa (The University of Salsa). What more can you tell? They are still actively performing after 50 years together. It's gonna be steaming hot with live performances of songs like La Muerte, Ojos Chinos, No Hago Mas Na, Timbalero, Un Verano En Nueva York and Me Libere.
The Groovehunters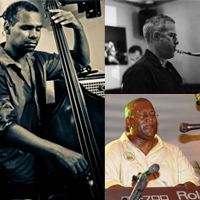 "A fresh and international approach to jazz", that is what The Groovehunters are famous for in Aruba's sister island Curacao. They bring together a new fusion of some of Curacao's best in Jazz. They play a mixture of modern and earlier jazz standards with an intense groove, encompassing Latin, Funk, Brazilian and swing styles.
José James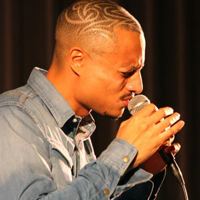 José James has already established himself as a trailblazer for his intoxicating blend of jazz, hip-hop, R&B and electronica.
Willy Garcia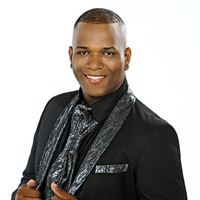 Salsa legend Willy Garcia performing at 7th Caribbean Sea Jazz Festival. Salsa Caliente! We are proud to announce that one of the world's greatest salsa singers, Willy Garcia will perform at the 7th edition of the Caribbean Sea Jazz Festival in Aruba. Garcia earned his great fame throughout Latin America as founder of Son de Cali and during the years he performed in the legendary salsa band Grupo Niche.
Marquese Scott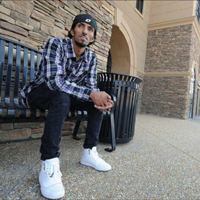 Marquese' has primarily found fame via YouTube; his channel has been very successful, with around half a million subscribers and several videos with millions of views. Within two weeks of its public access on YouTube, the video 'PUMPED UP KICKS|DUBSTEP' has been featured on the front page news of MSN.com, The Huffington Post, CBS News, Yahoo! News, Gather.com, PerezHilton.com, and on the Ellen DeGeneres Show, where Marquese makes a live appearance.
Levi Silvanie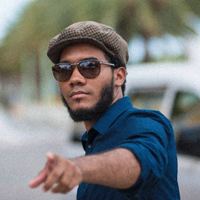 Born on Curacao on November 7, 1987, Levi Juda Nathaniel Silvanie is a true Caribbean artist. One who was born with music in his heart and rhythm in his soul. Levi's music can be described as Pop music with an Alternative World Music sound. He sings his songs in English and Papiamento, the native language of his birthplace Curacao.
Acoustic Soul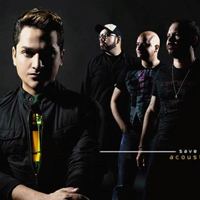 To most Acoustic Soul has an unusual name for what is ultimately a Heavy Metal band! Although some might at first think the band plays exclusively acoustic music, others go so far as to speculate of the band as a sub-genre of R&B music played with acoustic instruments. This all goes back to the bands origins as the brainchild of Jairo Boekhoudt, its vocalist, producer, conceptualist and ultimate leader.
BamBu ft. XAVI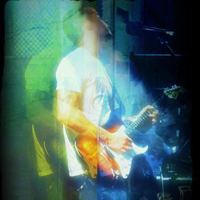 Born and raised on the island of Aruba, guitarist and singer Xavi fell in love with music at a very young age. Playing along old records on his grandma's pots and pans, he cultivated what most musicians do not know how to explain. Today, Xavi is playing all over the beautiful island of Aruba in a band called BamBu. You can find him in cafes, bars, and also on special occasions such as weddings and private parties. Witness the uprising of a new Aruban star.
The KrossHart Project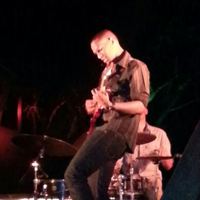 Ladies and Gentlemen: behold the young and talented Jazz musicians of the Aruban soil! They are the KrossHart Project featuring the young artists Chris Kross and Siegfried Hart together with their musical friends Denny Loefstop, Lidrick Solognier and Angelo Kock. These youngsters will amaze you with their talented performances of Jazz standards, Fusion and Latin. We assure you: The KrossHart Project is a must-see at the Caribbean Sea Jazz Festival.
Floorplan