Sunday, May 29, 2016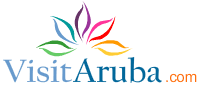 Aruba vacation and travel information on Aruba hotels, beaches, restaurants and so much more
skip to main content
Hilton Aruba Caribbean Resort & Casino
heading
Picture1
Organization
Hilton Aruba Caribbean Resort & Casino
Address
J.E. Irausquin Blvd. 81
Distance from Airport (km)
11.5
details
Description
Some travelers consider their vacation a time for relaxation and sipping cocktails on the sand amid the sounds of distant rolling waves. Others are looking for a life-enriching adventure filled with experiences aimed at providing rejuvenation for both body and mind. At Hilton Aruba, you can have both. The resort's Discover Programs are daily, complimentary activities that focus on the diverse wants and needs of today's travelers. Designed to fit all lifestyles, activities range from yoga, stretching, condition training, ocean swims and more. Whether you're looking to stay fit while on the road, rest up and relax on the beach, or challenge yourself with a fun new activity, the Discover Program offers endless options for a completely customized experience. Guests can reference the Discover Program board in the lobby to take advantage of these scheduled activities free of charge. The Hilton Aruba aims to make your vacation exactly that...your vacation. Whether you look for adventure, relaxation or rejuvenation, the Hilton has activities to suit you. Beach runs and ocean swims, yoga and complimentary massage clinics, vacationers can tailor their experience to include as many or as few activities as desired. The resort has three beautiful and distinct towers. The Curacao and Bonaire towers are surrounded by tropical gardens with views of the pool and beach and the Aruba tower rises above the property to overlook the island and Caribbean Sea. Every room has a private balcony or patio with airport quality glass so the sounds of the tropics don't wake you a moment too soon. The serene Eforea Spa uses indigenous ingredients and traditional techniques to calm the mind and body. The signature Sunset Grille and the Mira Solo Martini & Wine Bar delight foodies with new menus and tropical cocktails. The Casino invites you to try your luck under the stars in the unique starlit-theme casino. Live music by the pool, unique bird interaction sessions, and fun activities for your kids all create memories for you to cherish until your next Aruban vacation.
quickFacts
Quick Facts
Check in time: 4PM, Check out time: 12PM, Casino - on site, Beach - on site, lush gardens, Pool, Fitness Center
in-room
flat screen TV, clock radio, safe, wi-fi internet, spacious balconies or private patios, newspaper complimentary.
In-hotel
restaurant, bars, pool, laundry facilities, beachfront, public Internet, public Wi-Fi.
Activities
Please reference the Discover Program board in the lobby to take advantage of these scheduled activities free of charge.
Credit Cards
AE, D, DC, MC, V