Monday, May 30, 2016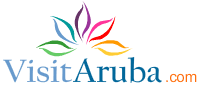 Aruba vacation and travel information on Aruba hotels, beaches, restaurants and so much more
skip to main content
Apartments Resorts

If a beach side hotel is not your thing, you can stay at one of the many apartment resorts on Aruba. Not all resorts are close to the beach or downtown, so it makes sense to rent a car for the duration of your stay. Prices vary, but most are luxury apartments, with good service and amenities. The dates for low and high season may vary slightly per apartment resort.
Car Rental
VisitAruba Plus card members receives the best car rental deal ever at Budget by getting an extra 10% off. This offer is available exclusively to VisitAruba Plus card members, you will not get it anywhere else! www.budgetaruba.com has the best Budget rates online outright, better than what you will get on Expedia, Travelocity or any other online car rental travel distributor and with the VisitAruba Plus card you will get an extra 10% off!
Grocery Shopping
As an American-style supermarket, Ling and Sons conveniently provides everything under one roof from fresh produce, daily-baked breads and pastries, premium meats, and quality wines to gourmet and ethnic products, fine chocolates, and specialty items found nowhere else on the Island. They are also the only retailer on Aruba that delivers the exclusive line of IGA brand products.
Ling & Sons IGA Super Center is the only supermarket in Aruba with online shopping, accepting all major credit cards through the website also. You can enjoy doing all your grocery shopping from the comfort of your home or hotel. Just place your order in their online shop and they will deliver your purchases directly to you.
Important notes
All prices are in US$ and most are per room, per night - double occupancy.
Rates may or may not include government tax and service charge - check specific resort
Prices are subject to change.
Low Season is: April 16 - Dec 15
High Season is: Dec 16 - April 15
Apartments and Apartment resorts:
Picture1
Distance from Airport (km)
1
Description
Intimate, charming and inviting, the Talk of the Town Hotel and Beach Club is a casual boutique hotel located across the street from Surfside Beach and very close to downtown Oranjestad, the capital of ARUBA. In a fully renovated hotel, enjoy the new pool, relax in one of the new hot tubs or just lie down under the marvelous Caribbean sun in our palm nestled courtyard with the snack and drink of your preference.
With only 63 fully equipped rooms and suites you can certainly taste the real Aruban service culture and friendship while we attend any of your vacation needs. Just walk across the street and discover one of the best beaches in Aruba, Surfside Beach. Far from the crowds of the congested high-rise hotels, plunge in the white sand quiet beach and enjoy the good service with a complementary chaise lounge at Nikky Club on the beach. A beautiful seaside walk through the just opened Linear Park, a pedestrian and biking course, will take you to downtown Oranjestad where you will find the best brand shopping on the island, a wide variety of cafes and supreme restaurants. Ride on the Tram from the port through all Main Street (Caya Betico Croes) to discover an extra variety of shopping and eating options. And at all times while in the hotel, you can choose to keep connected through our complimentary Wi-Fi internet service. Centrally located, the hotel is very close to the airport, the cruise port and downtown making very easy for our guests to move around the island.