Wednesday, April 23, 2014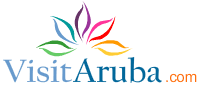 Aruba vacation and travel information on Aruba hotels, beaches, restaurants and so much more
skip to main content
Renaissance Aruba Resort & Casino
heading
Overall Rating
Ratings and Reviews
Rating
out of 10
Based on 1 reviews
Picture1
Organization
Renaissance Aruba All Inclusive
Address
L.G. Smith Blvd. 82
Distance from Airport (km)
3.1
details
Description
All Inclusive, a 40-acre island paradise, has earned a 4-Diamond rating from AAA and has the only private beach in Aruba. There are two distinct experiences here. The Marina Hotel is adults-only luxury, and the Ocean Suites are family-friendly (and kids 12 and under stay free). A kids club has group activities, while tennis, golf and pools all offer wholesome fun. Work out any kinks with a couples massage at the cove, then hit the casino or an adults-only lounge. Seven restaurants offer fine dining or casual fare.
quickFacts
Quick Facts
Check in time: 4PM, Check out time: 12PM, Pets not allowed, Service animals allowed for persons with disabilities, Casino - on site, Renaissance Island with complimentary boat launch
In-hotel
restaurant, bars, pool, laundry facilities, beachfront, public Internet, public Wi-Fi, bicycles.
Credit Cards
AE, D, DC, MC, V
Wi-Fi
High-Speed Internet
Special Diets Text
Special Diets
Special meals can be requested by contacting the resort in advance.
reviews
Ratings & Reviews
Ratings and Reviews
Feature ratings
Service

9/10

Rooms

10/10

Value for money

9/10

Dining options

9/10

Cleanliness

10/10

Location

10/10
Recommended for:
(% of reviewers recommending)
Recent Reviews
Ocean Suites
February 21, 2012
February 4, 2012
Ocean Suites
We recently stayed at Renaissance Ocean Suites. We were a group of 10 and we were treated royally by the staff. The hotel was very clean and well...